Main content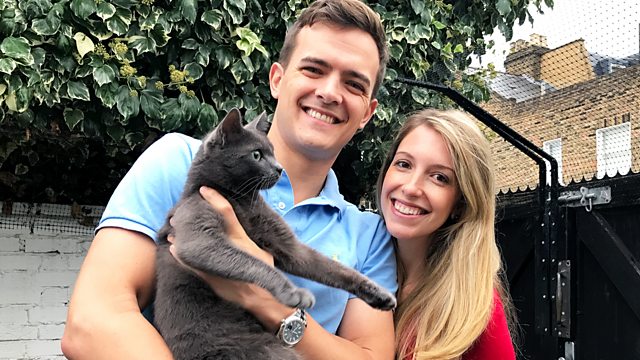 Black Friday prices, Catios, Loot boxes
Are you really getting a bargain on Black Friday? Exclusive research suggests retailers are increasing the price of popular products in the run-up to the big discounting event.
Black Friday is predicted to make more money for retailers this year than ever before, but are you really getting a bargain? We have exclusive research which suggests retailers are increasing the price of products in the run up to the big discounting event. Consumer journalist Harry Wallop has been investigating. He's discovered that you might be better off waiting for the prices to drop again closer to Christmas.
Around a quarter of a million cats are killed on UK roads each year, according to the insurers Petplan. Some owners are trying to protect their pets by building 'catios' - a fence or cage around your garden that allows them outdoor space but prevents them leaving the property. We meet cats Berlioz and Marie at their home in London.
Loot boxes are extras that you can purchase in video games, but some people claim they're a form of gambling and should be regulated. The Gambling Commission says in-game purchases are not a form of gambling because they have no real world value. Critics argue that loot boxes involve chance because you don't know what you're getting or how valuable it will be within the game, encouraging repeat purchases. We speak to a parent whose 14-year-old son accidentally spent over £3,000 on purchases within a computer game.
When manufacturers issue car recalls to fix faults they often see a very low response from drivers. Figures compiled by Auto Express show more than a million dangerous cars are still on UK roads as less than half of the top 10 vehicles recalls in the UK since 2012 have been completed. The government has proposed making it a legal requirement to take your car in for a recall, meaning you could fail your annual MOT test if you don't. But how would it work?
Presented by Peter White.
Produced by Beatrice Pickup.
Chapters
Black Friday

Are you really getting a bargain on Black Friday?

Duration: 05:22

Catios

Cats are killed on roads each year, what are people doing to protect their pets?

Duration: 05:46

Credit Card Fraud

News is coming in of a suspected data breach of Lloyds bank credit card customers.

Duration: 00:57

Loot Boxes

Should so-called virtual 'loot boxes' be classified as a form of gambling?

Duration: 07:22

Car Recalls

Over a million potentially dangerous cars are on UK roads due to recalls being ignored.

Duration: 05:05

Home Insurance

16 million adults don't have home insurance.

Duration: 06:30

Helms Update

Years after homeowners complained about Green Deal loans they're being offered a solution

Duration: 04:50