Main content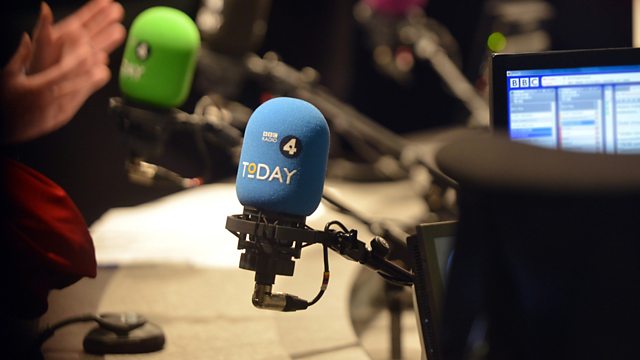 17/11/2017
Morning news and current affairs. Including Yesterday in Parliament, Sports Desk, Weather and Thought for the Day.
Running order
0709
He wants immunity from prosecution and safe passage for his family - that seems to be the main demand from Robert Mugabe. Andrew Harding is our Africa Correspondent who is in Zimbabwe.
0715
Gerry Adams is expected to set out a plan for a change in the leadership of Sinn Fein at his party conference this weekend. Chris Page reports.
0725
A military dog who helped save the lives of troops in Afghanistan is going to get the Dickin medal today - it is the animal equivalent of the Victoria Cross. Mali and his handler, Corporal Daniel Hatley are here.
0740
Egypt's Coptic Christians are feeling more beleaguered than ever as they reel from bombings, shootings and stabbings carried out by ISIS and other jihadist groups. Frank Gardner reports from Egypt.
0810
David Davis has warned against "putting politics above prosperity" in Britain's post-Brexit relationship with the EU.
0820
Space is for everyone - for men and women, for boys and girls who look up at the skies and wonder and manage to master the science. There's a book out to that effect. Libby Jackson is Human Spaceflight and Microgravity Programme Manager at the UK Space Agency and author of A Galaxy of her own: Amazing stories of women in space. Anita Sengupta is one of the women featured in the book, she is an American aerospace engineer.
0835
There is a catastrophe unfolding in Yemen - millions of lives affected by famine, 300,000 already suffering from cholera. David Miliband is President of the International Rescue Committee which has people on the ground in Yemen.
All subject to change