Main content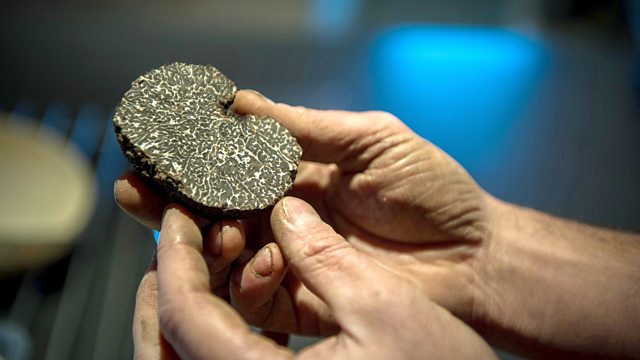 Truffle hunting, Buy-to-let, Jewson hack
Consumer affairs programme. Why buy-to-let landlords are selling up. And hunting for the first black truffles to be grown in the UK.
For the first time Black Truffles have been grown successfully in the UK. They are more normally found in the warmer parts of southern Europe but a farmer and a scientist have teamed up in an eight year project to cultivate the fungi that sell for thousands of pounds. Our reporter Shari Vahl goes on the hunt.
The estate agency Savills says it's forecasting a slow down in sales of buy-to-let properties, following a change in the way landlords are taxed. We speak to a landlord who is about to sell 21 of his properties and ask him whether he still feels property is a sound investment.
The website of the builders' merchants Jewson has been hacked. We speak to one customer who had £5000 taken from his account.
Plus the travel insurance policy small-print that cost one family £1250 - and the insurance company that's trying to educate people about how travel insurance works.
Presented by Winifred Robinson
Produced by Natalie Donovan.
Last on
Chapters
Jewsons Hack

Builders Merchants Jewson contacts thousands of customers after hack.

Duration: 06:47

Truffles Package

The first ever Black truffle has been grown successfully in the UK

Duration: 07:35

Minimum Alcohol Pricing

Health charities urge UK governments to introduce minimum pricing for alcohol.

Duration: 04:19

Buy To Let

Buy-to-let landlords selling up.

Duration: 06:38

Beaujolais Nouveau Day

Is Beaujolais Nouveau making a comeback?

Duration: 05:16

Travel Insurance

Listener outlines confusing travel insurance excess that's charged 'per person'

Duration: 07:07

Broadcast