Main content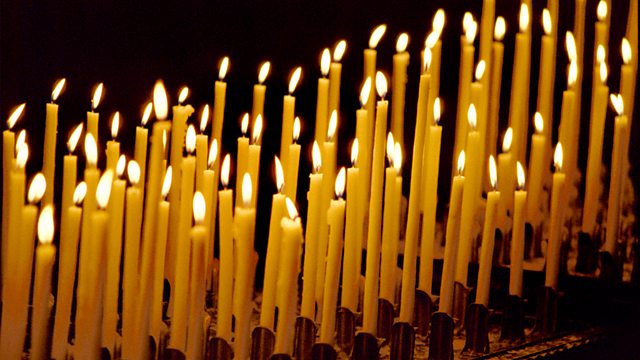 03/11/2017
A spiritual comment and prayer to begin the day with Dr Elaine Storkey, a philosopher, sociologist, and theologian.
Script
Good morning
Meeting the deadlines for these short prayer scripts has made me realize how many assaults now exist on the discipline of writing. Writing takes time, requires stillness and unencumbered mental space. Yet the moment I log on to my computer, I feel as if I my pace of living is dictated by media and machines.  Texts, tweets, messages and notifications flood in on me, and fill my screen with random unsolicited information. Repetitive use of my first name: a clumsy attempt to convey the myth of personal engagement, barely conceals the bizarre and haphazard content of communication. OK, so someone called Petra is letting me know about an online shop that sells sports memorabilia. But why would I want to know that? I turn off all notifications on my computer yet again, and free up time to be still and think.
Restlessness in our culture is not new. But if we're to find rest and space for spiritual refreshment, we might need to seek it; and slip away from our pervasive accessories of screens, images, data and noise.  It's not that God is absent from noise, or even that information overload crowds God out. It's more that when we experience God in the stillness of peace, we more easily recognize the guidance of the Holy Spirit in the cacophony around us.
Jesus himself sought emotional and mental space to think, teach, encourage and pray. We shouldn't let today's lifestyle deprive us of the same opportunities.
Lord, there is nowhere we can go from your presence. But please give us the stillness to become anchored so deeply in your love that we experience the closeness of your Spirit everywhere. Amen