Main content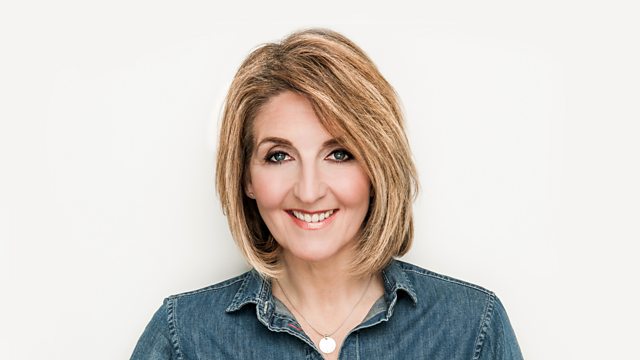 07/11/2017
Kaye Adams gets to the heart of the news and offers the listeners the opportunity to have their say. Is there anything wrong with using a legal tax haven to avoid tax?
Phone-In
Over the past two nights, Panorama has exposed details from the so called 'Paradise Papers including; Apple protecting its low-tax regime by using the Channel Island of Jersey; Formula 1 champion Lewis Hamilton avoiding tax on his £16.5m luxury jet and the Queen's private estate investing about £10m offshore. How do you feel about that?
Is there anything wrong with using a legal tax haven to avoid tax?
Ask The Vet
Is there anything you can do to stop your dog running away? That is one of the questions resident vet Ross Allan will answer in today's animal surgery. You can call Ross on 08 08 5 92 95 00 or text 80295.
Pride of Britain
We speak to the two Scottish winners of Pride of Britain awards
Fraser Johnston is Project Leader of Cycling Without Age and Professor Lorna Dawson helped solve The Worlds End Murders - 33 years after they were committed.
Skipping Breakfast
The Weakest Link host Anne Robinson says that older people have to be "clever and thin" to be on television. In an interview with the Radio Times, Robinson revealed she is "permanently on a diet" and never eats breakfast. How important is breakfast in the pursuit of staying thin.
Driverless Cards
Self-driving cars could be on the roads by 2021 - what will this mean for people who are no longer able to drive?
Generation Mute
Are we losing the art of conversation - we speak to one young member of 'Generation Mute'.
Johnnie Blue, 19- Marketing and Social Media Executive for Media Scotland, Lochlan O'Sullivan is a Recruitment Consultant and Judi James is an expert in Body Language.
Can you Name The Place?
CLUE 1: Some place-names contain forenames; others contain surnames. today's place-name contains both.
CLUE 2: The surname has been associated with money, size and porridge.
CLUE 3: According to tradition, the place was named after a dutchman.
CLUE 4: Also according to tradition, it refers to a building with an unusual shape.
CLUE 5: This place is very small but famous because of its location.
Last on
Broadcast

BBC Radio Scotland News and Current Affairs Programmes