Main content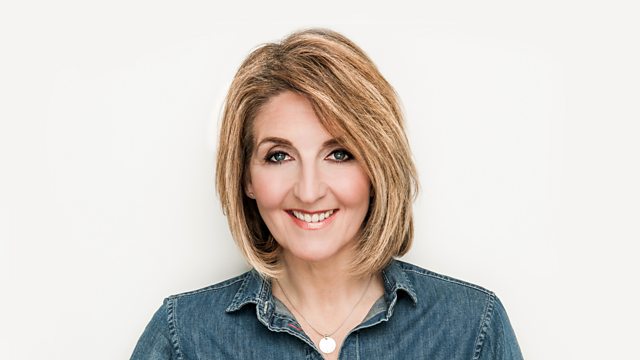 Should sexual harassment be a sackable offence? Rage or Age and Type 2 diabetes
Kaye Adams gets to the heart of the stories making the news, offering the listeners the opportunity to have their say. Should sexual harassment be a sackable offence?
PHONE IN
A growing number of MPs are being investigated over allegations about their past conduct towards women.
Ex-ministers Daniel Poulter and Stephen Crabb are the latest Tory MPs to be referred to internal party inquiries. One cabinet minister, Sir Michael Fallon, has already resigned while others have denied claims against them and remain in office. Mark McDonald, the SNP MSP for Aberdeen Donside, has stepped down from his role as childcare and early years minister over previous actions which he said were considered "inappropriate".
Should sexual harassment be a sackable offence?
Also on the show
DOUGLAS ROSS
We hear from top flight referee and Scottish Conservative MP Douglas Ross about why he won't be going to next year's World Cup in Russia
LASER PENS
The helicopter pilot whose chopper was almost brought down by a laser pen. Captain John MacIntyre is a Coastguard Helicopter Pilot based in Inverness. Kate Forbes is the SNP MSP for Skye, Lochaber and Badenoch and Nicola McIlvenny is the former chair of Optometry Scotland.
RAGE OR AGE?
Is it a rage, or is it your age? Our new weekly feature will enlist the help of our listeners to find out whether the thing that really gets on your goat is because of your age or whether it's a real rage. Broadcaster and Writer Nicky Marr takes on charity bag packers. We're joined this week by singer and songwriter Horse McDonald.
BEN NEVIS
"Someone would come to meetings and say 'I am the mountain', representing Ben Nevis." Would making Ben Nevis a 'legal person' best protect its interests? We find out.
PET FOOD BANKS
Food banks are not all too familiar but now pet food banks are springing up. We'll hear from the animal lover who decided to set one up.
Audrey Teller owns the Central Scotland Pet Food Bank, Ann Whitton has used a pet food bank and Sharon Comrie is the Superintendent of Animal Rescue and Rehoming centres for SSPCA.
TYPE 2 DIABETES
Around 1 in 20 people in Scotland have diabetes and 90% of those people are diagnosed with type two.
New research suggests type two diabetes is linked to shorter life expectancy across all levels of society in Scotland. So how did a diagnosis of Type 2 Diabetes change your life?
BBC Radio Scotland News and Current Affairs Programmes