Main content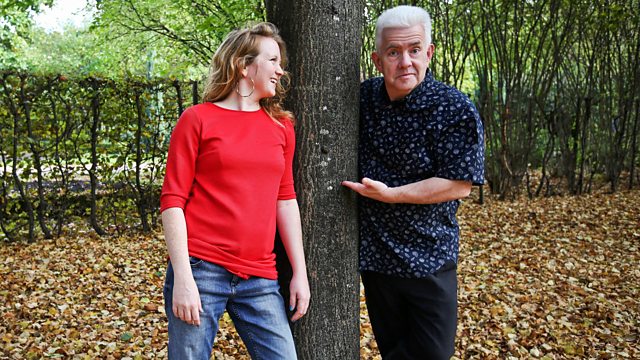 The Tense Verb
Ian McMillan's guests are Philip Pullman, Francesca Martinez, Hollie McNish, Erin Fornoff and David Denison.
Philip Pullman, Hollie McNish, Francesca Martinez and David Denison join Ian McMillan
A masterclass in using 'tense' for writers. Philip Pullman, author of the 'His Dark Materials' series, explains why the fashion for the present tense can limit writers of fiction and celebrates the 'classical tone' of Philippa Pearce. Francesca Martinez delights in the present tense of comedy, whilst Hollie McNish introduces Erin Fornoff and her poem of 'back and forth' tenses. Linguist David Denison reveals how the 'simple present' tense in English is being 'marginalised' by the progressive. We're loving it.
Last on
Hollie McNish Introduces…Erin Fornoff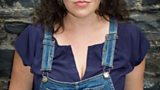 Hollie McNish introduces us to the energetic poetry of Erin Fornoff. Erin grew up in the Appalachian Mountains of North Carolina and her poetry draws on this experience. She reads 'Hymn to the Reckless', a poem that finds beauty in the 'boozy' campfire games she played with her brother, and a family revelation. Erin now lives in Dublin, and as an extra treat for podcast listeners she reads her poem about the meaning of 'home'. 
Philip Pullman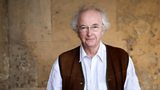 What tense should an author use in fiction? Philip Pullman explains why he values what has been called the 'free indirect style', (driven by the past rather than the present tense, and a 'third person' rather than 'first person' narrative). Philip also explains why he would like to change a section of  'Northern Lights' (from 'His Dark Materials' trilogy) from present to past tense, and why he thinks of the character of the 'narrator' in novels as magical - a kind of 'sprite'.  Philip has just published a collection of his essays on storytelling called 'Daemon Voices' (David Fickling Books) in which he explores 'the fundamental particles' of fiction, and the importance of the body in storytelling. His new book, 'La Belle Sauvage' (Penguin) is the first in a new trilogy called 'The Book of Dust'.
David Denison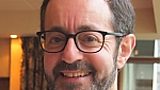 David Denison is Emeritus Professor of Linguistics at the University of Manchester and he's come to the Verb studio to explain to Ian how tenses are used to express our experience of 'time'. He focuses, in particular, on the 'simple present' which is used rather idiosyncratically in English, and which is being marginalised by the 'present progressive'. David also reveals the pleasure linguists take in Douglas Adams' fantasy tense (which helps characters deal with time-travel in 'The Restaurant at the End of the Universe'):  the 'Future Semiconditionally, Modified Subinverted Plagal, Past Subjunctive Intentional'
Francesca Martinez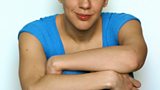 Stand-up comedy is often a present tense art form and Francesca Martinez is here to tell us why. For Francesca, using present tense allows her to fully revisit her past and take her audience on an emotional journey. As well as comedy, Francesca has written poetry all her life. Most of it remains unheard, but for The Verb she reads a new poem telling the story of an idea which transcends time, and which changed the way she thought about herself. Francesca's latest book is 'What the F*** is Normal' (Penguin).
Broadcast