Main content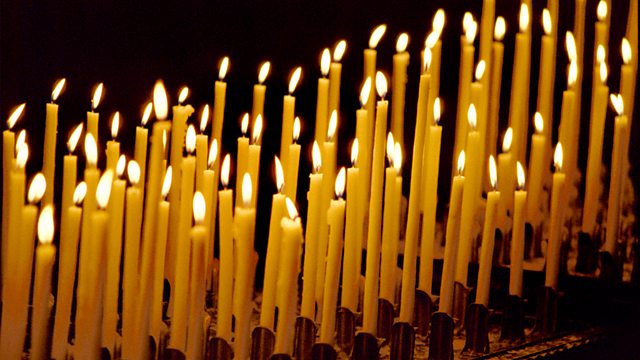 01/11/2017
A spiritual comment and prayer to begin the day with Dr Elaine Storkey, a philosopher, sociologist, and theologian.
Script
Good morning
Today is All Saints Day, a gloriously inclusive day, when we celebrate not one, but all saints. Some of them have left their names on history – Peter the Apostle, Paul, the evangelist, Monica of Africa, Francis of Assisi, William Tyndale, and Mother Teresa. They're all very different people, centuries apart, from diverse cultures, and languages.  So what do they have in common? What are saints? Well they're not the deceased moral elite; dead people who occupied the moral high ground. They're more accurately described as saved sinners: those who in their struggles and mistakes knew the forgiveness of God, and committed their lives to following Christ.
Saints are ordinary human beings whose lives have been impacted and changed by the extraordinary love of God.  Because it's God's love that enables people to go the extra mile, to turn the other cheek and not to pay back evil for evil. It's God's power that helps them persevere in the light of disappointment  or grief. And that's why the vast majority of Saints that we celebrate today we will never have heard of.  For they include millions of people who live everyday lives in prayer and faithfulness to God, whether they're nursing the sick, doing research in a science lab, or brightening up the day for someone who's lonely.
All Saints Day helps us to feel the spiritual link that Christians have with each other across the centuries and across the globe. It's a day for celebrating God's faithfulness to us, and sharing encouragement. And so we pray.
Dear God, thank you for your love in the lives of all your saints, and for those who today will find the going tough. Please comfort them with the warmth of your presence and your peace.  In Jesus name. Amen