Main content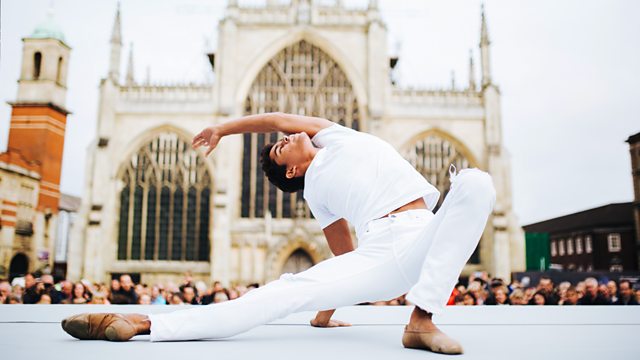 Hull City of Culture: Take Flight
To celebrate Hull's strong (if little-known) ballet tradition, dancers from four of the city's dance schools take to the streets to perform a new piece by the Royal Ballet.
Hull has for many years and with little fanfare been producing a disproportionately high number of top ballet dancers through its dance schools - the Skelton Hooper alone claims to have sent more dancers to the Royal Ballet school than any other institution, and stars such as Xander Parish, Joseph Caley, Demelza Parish and the Royal Ballet's Director, Kevin O'Hare, all hail from Hull.
When the Royal Ballet decided to perform at the opening of the Hull New Theatre, it also wanted to celebrate the city's cradling of talent for the benefit of a wider audience, and created the 'Take Flight' project. Over one hundred dancers from four schools are being tutored by members of the Royal Ballet, and will join forces in September to present a free, open-air performance of a specially-commissioned piece of choreography inspired by Swan Lake. The dance will be challenging and reflect the Royal Ballet's own desire to embrace other forms and overturn preconceptions of what ballet might be (one of the four schools specialises in Irish dance).
We hear from the composer of the newly minted score as well as the choreographer teaching the young dancer their moves. Kevin O'Hare explains what it is about the city that makes the dance tradition there is so strong - and make clear his ambition "to create new links with the young talent of Hull'. Before attending the performance itself, we eavesdrop on the training sessions in Hull and hear from the young dancers who will be taking part - as well as their teachers who have for decades been producing so many quality performers.
Last on
Broadcast