Main content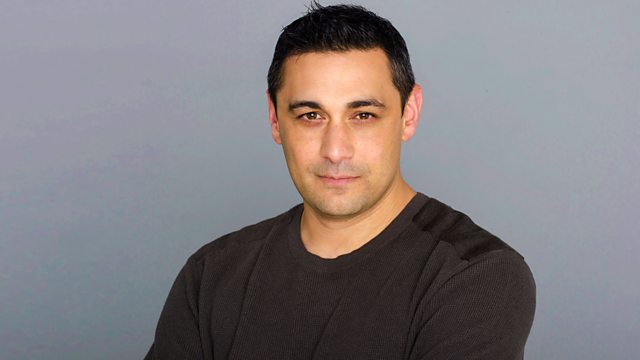 Boy gets New Skin, The York Gospels, Stephen Hawking's Thesis
A boy with a genetic skin disease has had 80% of his body grafted with a healthily functioning epidermis, grown from a genetically engineered culture of his own skin cells.
Researchers in Italy and Germany have saved the life of a boy with a life threatening genetic skin disease, using a combination of stem cell and gene therapy. 7 year old Hassan had lost 60% of his protective epidermis because of the condition, junctional epidermolysis bullosa. The severe blistering and consequent bacterial infections put his life in imminent danger. In a final attempt to save him, the scientists took a small area of unblistered epidermis from his body, separated the constituent skin cells and then engineered them with a normal version of the gene that was malfunctioning in Hassan's body. Sheets of healthy epidermis of an area of about one square metre were then grown in culture, and then grafted onto 80% of his body. Hassan is now living a normal life, back at school, playing football. Lead researcher Michele de Luca describes the remarkable recovery and Fiona Watt, director of the Centre for Stem Cell and Regenerative Medicine at Kings College London, explains how the procedure worked.
Scientists at the University of York are investigating medieval livestock farming through the study of the 1,000 year old York Gospels manuscript: not by reading it but by extracting proteins and DNA from its animal skin parchment pages.
Inside Science listener and Middle Eastern archaeologist Melissa Sharp takes the programme to task for suggesting that anyone can now use publically available sonar and satellite data to search for shipwrecks and other archaeological sites. It opens up the world's ancient and not so ancient heritage to looters, she says.
Since the University of Cambridge made Stephen Hawkings 1966 PhD thesis free to view and download last month, more than a million people have at least looked at it. Adam Rutherford talks to cosmologist Andrew Pontzen, biologist Matthew Cobb and neuroscientist Sophie Scott about the record-breaking thesis and asks whose first research project they'd like to download.
Producer: Andrew Luck-Baker
BBC Inside Science is produced in partnership with The Open University.
Podcast
Adam Rutherford goes inside science to explore the research that is transforming our world