Main content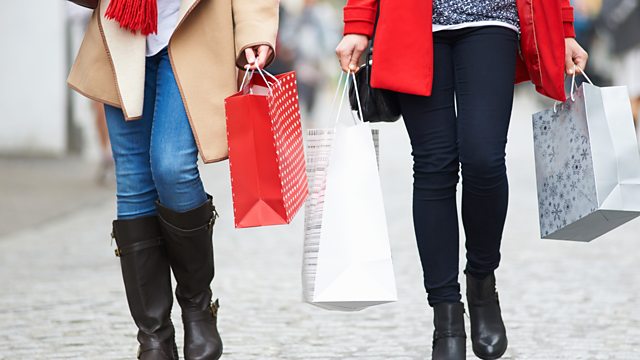 You and Yours: How our high streets are changing
Consumer affairs programme. Mary Portas reflects on what has happened to our High Streets five years after her report setting out how to save them.
In 2012, the government asked retail expert Mary Portas to review the state of our high streets. As part of the project 12 towns in England were given Portas pilot status and money to try out new ideas. You and Yours asked the Local Data Company, which monitors town and shopping centres and retail parks, to do a survey to find out how they're doing.
The 12 pilot areas, Bedford, Croydon, Dartford, Greater Bedminster, Liskeard, Margate, Market Rasen, Nelson, Newbiggin-by-the-Sea, Stockport, Stockton-on-Tees and Wolverhampton, were each given £100,000 each and access to the retail guru Mary Portas. The idea was that they could try out new ideas and ways of getting people back into their local shops.
The research found that in total there had been a net loss of 969 retail units between all 12 towns. A drop of 17 percent. The figure takes into account the number of shops opening and closing across the whole of each town.
We visit Stockport to find out what's been happening there, and also hear from Mary Portas herself about how she feels the whole project went.
The Department for Communities and Local Government says town centres are at the heart of regional economies. They say they'll support people as they try to adapt and make the most of their high streets.
Presenter: Samantha Fenwick
Reporter: Jess Quayle.