Main content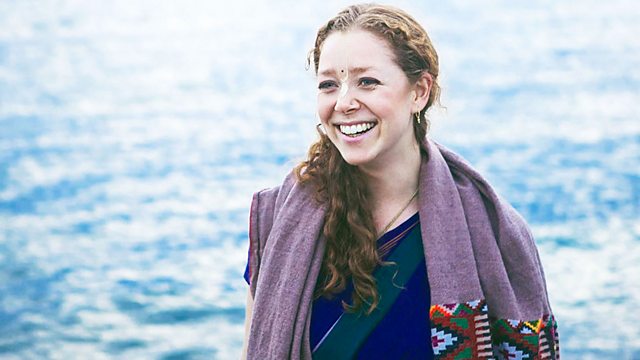 A Guru Is for Life
Musician Jahnavi Harrison argues that, while guru is almost a dirty word in the west, having a guru can in fact offer great benefits as we progress through our lives.
Musician Jahnavi Harrison draws upon personal experiences to explore the role of the guru and argue that true gurus offer great benefits as we progress through our lives.
For millions of people in the East, having a guru is as common as having an on-going relationship with a doctor or a dentist. However, in the West, the word carries some heavy baggage, often linked to manipulative figures who exploit their disciples.
With help from the music of Abida Parveen and rock 'n' roll legend Johnny Rivers, Jahnavi reveals that a guru is meant to always remind you of who you really are, and what you were born to do. According to the teachings of the ancient Hindu texts the Vedas, the ultimate knowledge that gurus can offer is how to realise the nature of the self and attain a state of freedom and enlightenment.
According to Jahnavi, a true guru is humble, never thinking of themselves as a great teacher, but rather simply as a student of the gurus that went before them. Jahnavi explains, "Every guru is meant to have a guru themselves, and in this way acts like the smallest lens of a telescope - which when stacked in line with the others, allows one to examine the wonders of the night sky up close and with sharp clarity." In this way, the guru acts as a transparent medium for the teachings of their master, and all other masters before - all aiming to be of service in nurturing the disciples' relationship of love and service to God.
Presenter: Jahnavi Harrison
Producer: Max O'Brien
A TBI production for BBC Radio 4.
Readings
Title: The Guru Question
Author: Mariana Caplan
Publisher:  Sounds True
Title: The Bhagavata Purana
Author: Anonymous
Publisher: Penguin Classics
Title: Housework
Author: Kanakadasa
Publisher: Oxford University Press India