Main content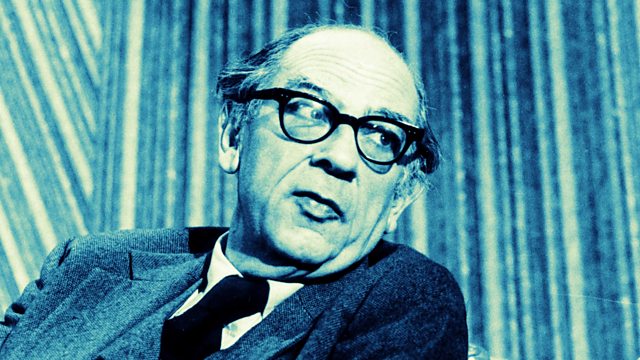 Missing Isaiah Berlin
Twenty years after the death of Sir Isaiah Berlin, Jonathan Wolff goes in search of the public intellectuals of today. Where are they and does it matter if they no longer exist?
Sir Isaiah Berlin was a rare beast. Educated in philosophy and the history of ideas, he could turn his generalist mind to most subjects and talk engagingly. Audiences loved him, his broadcast lectures and his appearances on discussion shows. This quintessential Oxford don was the benchmark public intellectual.
Twenty years after Berlin's death, philosopher Jonathan Wolff goes in search of the Isaiah Berlins of today. Where is this particular kind of public intellectual? Does it matter If they are no longer around and what, if anything, has replaced them?
Contributors include - Baroness Mary Warnock, crossbench life peer and moral philosopher; Professor Stefan Collini, author of Absent Minds: Intellectuals in Britain; Professor Timothy Garton Ash, author of Free Speech; Henry Hardy, literary executor of Isaiah Berlin; Claire Fox, director of the Institute of Ideas; and Professor Daniel Drezner, author of The Ideas Industry.
Producer: Dom Byrne
A Blakeway production for BBC Radio 4.
Last on