Main content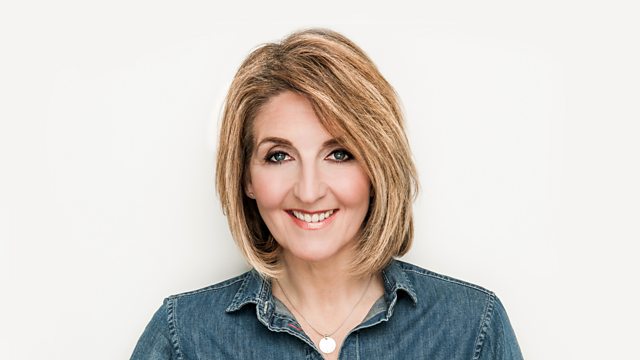 Sexual harassment, Age or Rage and the World's only plus sized holiday resort
Hollywood, Holyrood and Westminster have all been caught up in sexual harassment claims. How much of a problem is sexual harassment in your world?
Commons leader Andrea Leadsom has been asked to make an urgent statement about tackling sexual harassment amid a series of allegations of inappropriate behaviour by MPs. Theresa May has already called for tougher procedures to deal with MPs accused of harassment. And Scotland's health secretary has said she is very concerned by claims of sexual harassment at the Scottish Parliament.
Hollywood, Holyrood and Westminster - all caught up in sexual harassment claims - how much of a problem is sexual harassment in your world?
37 stone Steven McKell from Fife tells us why he decided take part in a TV documentary about the world's only plus size holiday resort.
Our new weekly Monday morning feature - radio presenter Jennie Cook is sick of her neighbours having a party on a school night. Is it her age or a rage? We're also joined by actress Jane McCarry.
After being subjected to years of abuse, Arlene from Moray tells us about what finally made her call time on her toxic marriage. Melanie Wood is Arlene's support worker at Moray Women Aid.
We speak to the unemployed man from Ayrshire who, after a series of rejection letters, managed to find work in just 20 minutes....all by employing a rather unusual tactic.
Matt Smith Professor of Health History from the University of Strathclyde has been analysing a selection of sweets currently on the market geared towards Halloween. He's warned about the levels of sugar and additives in the products. But is it possible to go sugar free for Halloween? Mum of 5 year old Harris, Hayley Matthews, is going to find out.
A cancer charity has appointed a digital nurse to combat "fake news" online, which they say leaves patients "scared and at risk of bogus cures". At the start of the month, the chair of the Royal College of GPs said that 'Dr Google entered 80% her consultations'.
Dr Google - help or hindrance? We ask a GP, a health journalist and a patient.
The Edinburgh based chef who says that foods such as snails and fish heads should be served at schools across Scotland - but could this really help to make the country a truly "good-food nation"?
BBC Radio Scotland News and Current Affairs Programmes