Main content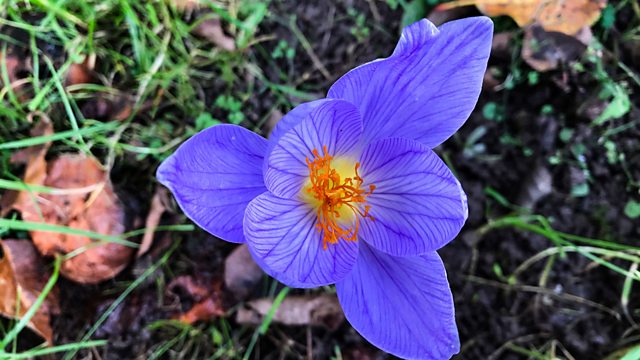 Episode 31
Monty has ideas for pots which will remain colourful throughout winter. Frances Tophill helps a viewer whose overgrown pond needs some renovation.
In the last programme of the series, Monty has ideas for pots which will remain colourful throughout winter, gives tips on how to protect tender banana plants and harvests pumpkins.
Frances Tophill helps a viewer whose overgrown pond needs some renovation, Adam Frost visits a garden in Nottinghamshire where the season of winter highlights its design, and we celebrate one of the up-and-coming winter flowers, the snowdrop. We visit great grandmother Eunice Mcghie, who, at 83, still teaches gardening to young people in her back garden in Handsworth, Birmingham, while in Hampshire we meet twins Stuart and Ian Paton, who are hoping to break the world record this year with their giant pumpkin.
Clips

Ellicar Gardens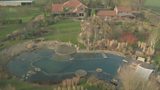 There is lots to enjoy, with five acres of award winning gardens, full of beautiful perennials and grasses at their peak in September. New areas in the garden have been developed this spring including a Molinia grass walk, a White Garden and a beach area with Alpines adjacent to the award winning natural pool.
There is plenty for children to enjoy with a school garden, a willow maze and friendly rare breed pets, including golden guernsey goats, micro pigs and ponies. There are children activities around the garden and a treasure hunt.
The gardens are also well known for their diverse wildlife which visitors can enjoy as they explore, so lots for families, garden lovers and wildlife enthusiasts. Additional attractions including garden stalls, garden raffle, willow weaving, plant sales, and garden crafts.
Ellicar Gardens Opens for the National Garden Scheme
Ellicar gardens
Carr Road
Gringley on the Hill
Doncaster
DN10 4SN
Tel. 01777 817218
Ellicar Gardens (www.ngs.org.uk)
Welford Park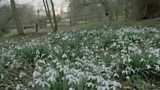 On the site of the present house and church stood a monastery in the care of the monks of Abingdon until the dissolution of the monasteries in 1536 on the order of King Henry VIII. The King kept Welford as his own deer hunting lodge until he granted it to one of his courtiers, Sir Thomas Parry in 1546.
The Galanthus Nivalis display at Welford Park is in a beech wood covering approximately 5 acres alongside the River Lambourn. In the formal gardens to the South of the Queen Anne House you can view some of the rarer species from Lord Monostictus, Green Tips, Lady Elphinstone, John Gray, Hippolyta,  Desdomena, Virdipice, Collosus, Woronowii, S. Arnott, Brenda Troyle  and many more.
Snowdrops are nearly always found in abbey ruins and graveyards, and were planted by Norman monks as a symbol of purity and the cleansing of the earth after winter. Some of the greatest snowdrop displays in England were all originally monastic sites ie Walsingham Abbey, Hodsock Priory, Anglesey Abbey and Welford Park.
It is thought the snowdrops at Welford Park were planted by the Norman monks to decorate their Church for the feast of Candlemas, and also for medicinal use. The monks harvested snowdrops and used to rub them on the temple of people suffering from "mal au tete". Close to the snowdrop woods we have also found wild aconitum, petasites and mistletoe all of which have strong healing properties.
Welford Park
Welford
Newbury
Berkshire
RG20 8HU
Tel. 01488 608691
Welford Park (www.welfordpark.co.uk)
Snowdrops: Six of the best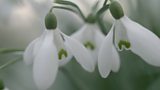 'S. Arnott' Thick-petalled, very white, strongly scented, lasts well as a cut flower. In short a paragon, named after Samuel Arnott, provost of Dumfries.
'Magnet' Known for the long thread (pedicel) by which the flower is attached to the stem. Swaying in a breeze, this gives the flower great freedom and grace.
'Trym' An oddity which arose in the Seventies in a Westbury-on-Trym garden. The outer petals flip out, showing off green V marks. Not the easiest to grow.
'Diggory' Very distinct as its rounded outer petals curve in to make a fat, pear-shaped flower. Found near Wells, Norfolk in 1993.
'Wendy's Gold' Galanthophiles go mad over snowdrops that have yellowish markings rather than green. This is the best known of them, found in 1985 at Wandlebury Ring, Cambridgeshire.
'Atkinsii' Sterile, but vigorous and often one of the first of the snowdrops to open. Handsome, with long outer petals. Named after James Atkins who had this snowdrop from a friend in the 1860s.

Credits
| Role | Contributor |
| --- | --- |
| Presenter | Monty Don |
| Presenter | Adam Frost |
| Presenter | Frances Tophill |
| Series Producer | Sharon Fisher |
| Executive Producer | Paolo Proto |
| Production Manager | Mel Hoffman |