Main content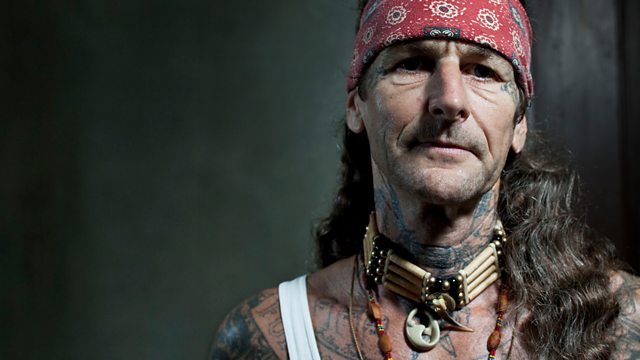 The Work: Four Days to Redemption
A Storyville documentary: set inside a single room in Folsom Prison, three men from the outside participate in a four-day group-therapy retreat with a group of incarcerated men.
Set inside one room in Folsom Prison in California, this film follows three men from outside as they take part in a four-day group therapy retreat with convicts serving long sentences for violent or gang-related crimes including murder, assault and robbery.
Over four days, each man takes his turn at delving into his past. This experience exceeds their expectations, ripping them out of their comfort zones and forcing them to see themselves and the prisoners in unexpected ways. This film reveals a radical process of redemption and rehabilitation.
Why and why me? Director Jairus McLeary on 'The Work: Four Days to Redemption'
I'd participated in this sort of peer-to-peer/group therapy work with my family since I was 16 years old and have come to understand how it's been effective for me to use in my life before in different settings long before I accepted my father's invitation to go inside Folsom . But I had my reservations about what it might be like inside a maximum-security prison and I didn't know how safe it would be or what would be required of me. I didn't know if there was enough strength or experience inside of me, or if there might be some deficit on my part in what I could offer the convicts.

Although I didn't even know I was doing it I had pulled out a measuring stick and began judging the distance between where I thought I was and where I believed they stood in relationship to myself. I imagined pain and hardship that was somehow bigger, that outweighed my own if you were to put it on a scale.

What did I know about gang-banging or violence? My father grew up on the Southside of Chicago with those experiences, but I didn't know anything about those things beyond his stories and what I saw in the media. It took me some time to realize that my lack of experience was a vacuum that I was filling with fiction. I felt an obligation to myself to fill in my ignorance with actual facts. The only way to do that was to see for myself.

Angela Sostre, one of the early producers, told me "Ask yourself why you might be the only person able to tell this story. And without you, why it might not be told at all." That did it.  I realized I needed to make this film and tell this story.
Credits
| Role | Contributor |
| --- | --- |
| Director | Jarius McLeary |
| Producer | Jarius McLeary |
| Director | Gethin Aldous |