Main content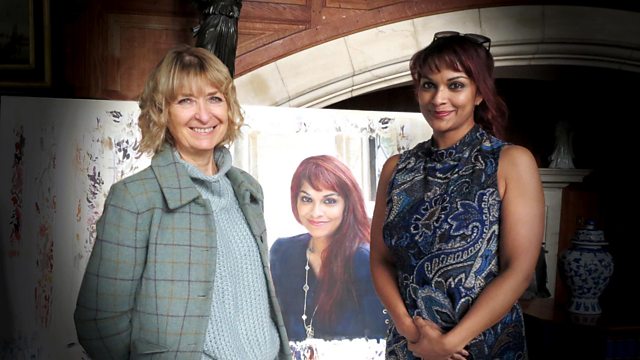 Danielle de Niese
Follow artist Fiona Graham-Mackay as she paints opera soprano Danielle de Niese. As we eavesdrop on their sittings, the revelations go beyond any ordinary interview.
Follow artist Fiona Graham-Mackay as she paints a portrait of top opera soprano Danielle de Niese.
The relationship between an artist and her sitter is unique, a bit like being in the therapist's chair - the painter stripping away the layers to reveal the true likeness of her subject. And in the hush of the sitting, conversations meander in unexpected ways.
'The process should be transformative for both the painter and the sitter.'
We eavesdrop on the conversation between the two artists across three meetings as the portrait develops. The programme begins with a blank canvas, and ends with the big reveal as Danielle meets her likeness in the portrait Fiona has painted.
In the opera world, there really isn't anyone like Danielle de Niese. The winner of a TV talent show in her native Australia aged nine, Danielle made her operatic debut in Los Angeles aged just 15 and has been unstoppable ever since. The New York Times magazine has called her "opera's coolest soprano", and the setting for the portrait is Glyndebourne, home of opera in the Sussex downs, where she has lived since marrying Glyndebourne chairman Gus Christie in 2009.
Fiona Graham-Mackay has painted hundreds of portraits, including Prince Michael of Kent, Seamus Heaney and Lord Carrington. In all her sittings she has always been fascinated by her conversations with her subjects and continues to be amazed by how people open up in ways that surprise even themselves. What is revealed goes beyond anything you might expect in an ordinary interview.
Producer: Eve Streeter
A Pier production for BBC Radio 4.