Main content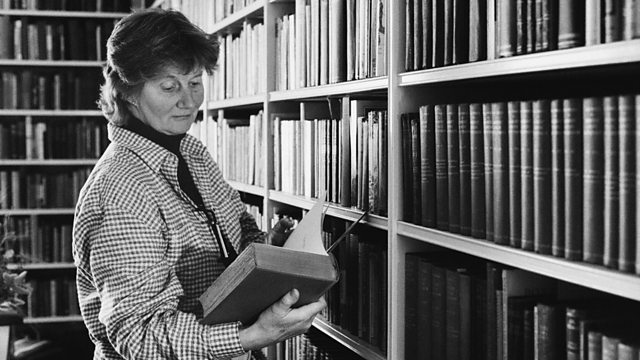 Harold Pendleton, Glenn Barr, Iona Opie, Gary Flather QC OBE, Sir John Manduell
Matthew Bannister on club owner Howard Pendleton, loyalist politician Glenn Barr, folklorist Iona Opie, lawyer Gary Flather and RNCM principal Sir John Manduell.
Matthew Bannister on
Howard Pendleton who made the Marquee Club a launch pad for scores of rock stars including the Rolling Stones, the Who and David Bowie and started the Reading Festival.
Glenn Barr, the Unionist leader who brought Northern Ireland to its knees for thirteen days.
Iona Opie who devoted her life to collecting nursery rhymes and studying children's use of stories and language.
Gary Flather QC, the eminent lawyer who was diagnosed with multiple sclerosis and campaigned to make the legal profession more accessible for disabled people.
And Sir John Manduell who founded and led the Royal Northern College of Music, building its international reputation.
Harold Pendleton
Last Word spoke to his son Nick Pendleton, and Radio 2 presenter and singer Paul Jones.
Born 17 June 1924; died 22 September 2017, aged 93.
Glenn Barr
Last Word spoke to David Burnside, former MP and member of the Northern Irish Assembly, and former BBC Ireland Correspondent Denis Murray.
Born 19 March 1942; died 24 October 2017, aged 75.
Iona Opie
Last Word spoke to former Children's Laureate Michael Rosen.
Born 13 October 1923; died 23 October 2017, aged 94.
Gary Flather QC, OBE
Last Word spoke to Robert Griffiths QC, of Gray's Inn Square Chambers.
Born 4 October 1937; died 9 October 2017, aged 80.
Sir John Manduell
Last Word spoke to composer and Radio 3 presenter Michael Berkeley.
Born 2 March 1928; died 25 October 2017, aged 89.
Credits
| Role | Contributor |
| --- | --- |
| Presenter | Matthew Bannister |
| Interviewed Guest | Nick Pendleton |
| Interviewed Guest | Paul Jones |
| Interviewed Guest | David Burnside |
| Interviewed Guest | Michael Rosen |
| Interviewed Guest | Michael Berkeley |
| Interviewed Guest | Robert Griffiths |
| Interviewed Guest | Denis Murray |
| Producer | Neil George |