Main content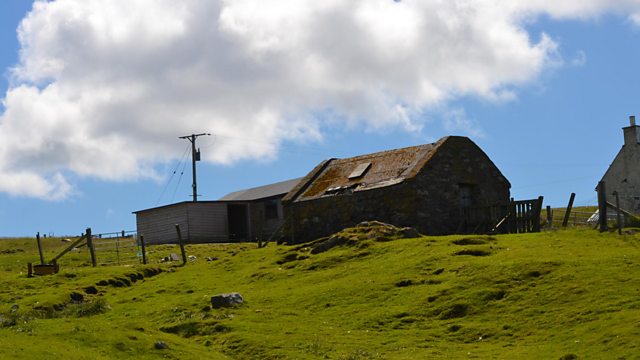 Lincolnshire Hardy Plant Society
Horticultural panel show. Eric Robson visits the Lincolnshire branch of the Hardy Plant Society with Bunny Guinness, Christine Walkden and Bob Flowerdew.
Eric Robson visits the Lincolnshire branch of the Hardy Plant Society, with Bunny Guinness, Christine Walkden and Bob Flowerdew.
The panellists discuss ways to utilise a glut of pine needles, suggest planting ideas for lining a driveway, and offer tips on preventing browning in hydrangeas.
They also advise on prepping for a beech hedge and offer the definitive list of climbers for a north-facing wall.
Produced by Dan Cocker
Assistant Producer: Hester Cant
A Somethin' Else production for BBC Radio 4.
Fact Sheet
Q – How can I use five wheelbarrow loads of fallen pine needles?
Bob – I would start another strawberry bed because they are said to improve the flavour of strawberries. They can also keep away slugs and snails, and make the soil more acidic.
Bunny – I would mix it in with mulch to create more neutral soil for roses, or anything that likes a slightly acid soil. They take quite a while to break down.
Q – What small trees (2-3m/6.5-10ft tall) would you recommend for lining a 30m (98ft) tarmac drive on a slope?
Bunny – I would plant them staggered rather than in opposite pairs. If you taper them it makes the drive look longer. You could grow Evergreen oak (Quercus ilex) or Hornbeam (Carpinus betulus) and clip it into drum shapes.
Bob – I would plant pears and apples or Holly and a mixture of male and female hedges.
Christine – I would look at the Phillyreas (Green olive) and Escallonias.  Escallonia 'Iveyi' You can make some plants work if they are put on a leg, such as Griselinias and Osmanthus delavayi. Also, Sorbus cashmiriana and Sorbus vilmorinii and Sorbus 'Joseph Rock'. Maluses make good fruit for wildlife in the winter.
Q – I have a north-facing white, 'Mophead' hydrangea. The flowers go brown at the edges after a few days, can this be prevented?
Christine – The water may not be properly wetting the middle of the pot; it may be draining straight through.
Bunny – When the compost in the pot gets old it becomes stolid and full of tiny holes where the water drains through. I would re-pot it to a much bigger pot with new compost, soil and water once a week.
Q – Are the winter leaves I am growing in the greenhouse ready to be put into the open ground now (3-4inch/7.5-10cm high) or where can they be planted?
Bob – You don't need to plant them out. You need to cut them off and start another lot. They are designed to be cut young and eaten.
Christine – In one packet you probably will have enough for six trays so make sure to sow thinly.
Bunny – I have some in the greenhouse, some outside (but bring them in at night) and some on my kitchen windowsill. I would get Chervil, flat-leaf parsley and spiced ones.
Q – I have planned to plant fruit trees with the names of our grandsons, Sam ('Sam Young') and William ('William Crump'), what preparation do I need to do before the trees arrive?
Bob – Apples are happy in most soils as long as there is a lot of organic material. Dig a wide hole and mix a couple of sacks of farm manure in the soil. You can also use old turf from the lawn to rot down in the hole as fibrous material.
Bunny – When you are establishing trees the most important thing is water. I would dig enough to get the roots in and then add the mulch later. M9s may struggle in sandy soil so I would go for MM106 which will grow to 14-16ft. I recommend the 'Barnack Beauty' apple tree.
Christine – If you use an M9 you would need to stake it as it is smaller. You might need to add some mycorrhizal to promote growth in sandy soil.
Q – I have just removed a Cupressus leylandiii (Leyland cypress) hedge from the drive, which is 40 years old. The soil is sandy and slightly acidic. What do I need to do to the soil prior to planting a Beech hedge?
Bob – I would wait three years as there can be toxins and dry soil left over from the leylandiii. I would add some well-rotted manure and some lime for the Beech.
Bunny – I think can plant the Beech sooner and see if you can get some green waste from your local authority. Plant as soon as possible to get as much growth before the dry months.  In the dryer months next year, I would get a seep hose which evens the pressure of the water from the tap to the end. When it is dry put the hose on for two hours a week or more. Beech can be slow so I would go for Hornbeam.
Christine – If you can find someone else with a Beech hedge and take some of its top soil and add that to your planting hole, it will help the mycorrhizal associations. Also mulch really well afterwards.
Q – At the bottom of the garden on the beck we have a large weeping willow and I would like to know how to prune it because it is growing over an oak tree.
Christine – I would take of complete limbs from inside the tree.
Bunny – I would choose the oak or the weeping willow.
Bob – I think the willow has a better chance of survival because of the moisture from the beck. I would move the oak.
Q – My chrysanthemum's flowers have become shrivelled, what can I do?
Christine – From the sample it looks like eelworm from the brown patches on the growth and between the veins. There is not a good way to treat it. I would dig it up and destroy it.
Q – Could you recommend climbers for a north facing wall?
Bunny – I would say 'Boulevard' Clematis, they will flower from May until October. Also, the evergreen Hydrangea seemannii. You could also add the rose 'Madame Alfred Carrière'.
Christine - Schizophragma integrifolium 'Limelight', early flowering and evergreen Clematis such as alpina or macropetala.    
Bob – I would go for a Japanese wisteria and train it up.