Main content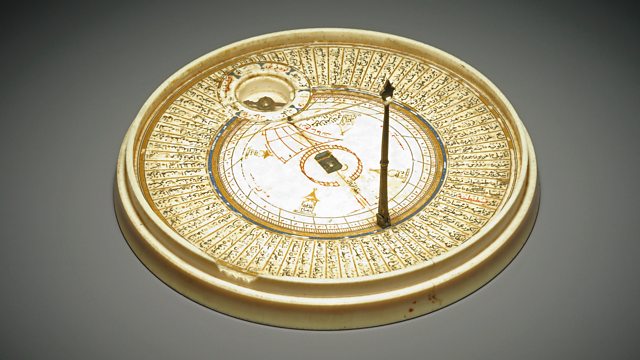 Lines of Communication
Neil MacGregor focuses on prayer, an individual activity that is also profoundly communal.
Neil MacGregor continues his series on the expression of shared beliefs in communities around the world and across time.
He focuses on prayer, reflecting on how this most highly individualized of activities is also a profoundly communal act, with objects including a 16th century ivory and gold qibla, used to find the direction of Mecca - a function now offered by smartphone apps.
Producer Paul Kobrak
Produced in partnership with the British Museum
Photograph (c) The Trustees of the British Museum.
Neil MacGregor explains why an astronaut needed help knowing where he was.
Podcast
Neil MacGregor explores the role and expression of shared beliefs around the world.