Main content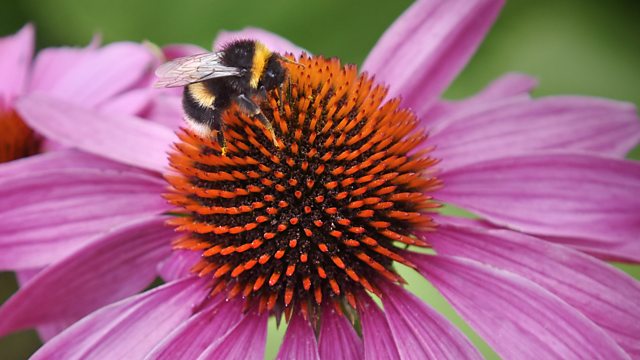 Bluebells
Professor Fiona Stafford explores the UK's favourite flower, the bluebell, its meanings and significance. Surprises include its role in European history and as a Brexit symbol.
Bluebells are a British icon, literary stars, and have recently become a besieged underdog and Brexit symbol, with hordes of Spanish bluebells ousting and hybridising with the native English variety. Bluebells are also called 'fairy flowers' as mythology says fairies used bluebells to lure and trap people passing by in the woods - especially children. Wearing a wreath of bluebells has been said to compel one to tell the truth. Bluebells are poisonous and contain about 15 biologically active compounds to defend themselves from animals and insect pests. The first bluebells are believed to have appeared in Britain after the last Ice Age. In the Bronze Age feathers were stuck on arrows with glue made from bluebells and during Queen Elizabeth I's reign starch was made from the crushed bulbs of bluebells to stiffen their big ruff collars.
Bluebells are protected under law in the UK. If you dig up and sell a wild bluebell you can be fined £5000 per bulb, as it takes at least five years for a bluebell seed to grow into a bulb, so colonies take a long time to recover from theft.
Perhaps some of this explains why bluebells came top of a recent poll to find England's favourite flower.
A second series of these very popular essays, written and presented by Fiona Stafford, Professor of Literature at Somerville College Oxford. Following her much-praised three series The Meaning of Trees and the first series of The Meaning of Flowers, Fiona explores the symbolism, importance, topicality and surprises of five more of the UK's most loved flowers. Across the series of essays, our ambiguous relationship with flowers is explored
Producer, Turan Ali
A Bona Broadcasting production for BBC Radio 3.
More episodes
Previous
You are at the first episode