Main content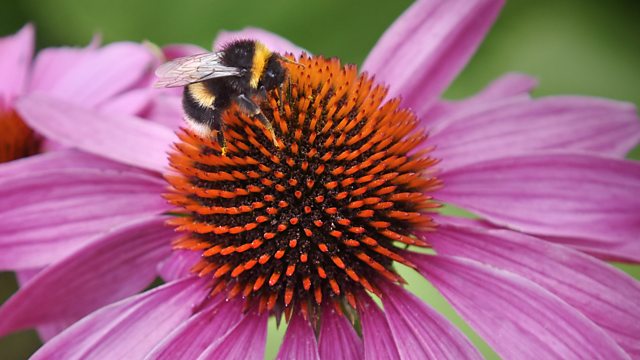 Professor Fiona Stafford explores the poppy, a globally significant flower representing more than blood, war and opium. Probably the world's most economically significant flower.
Poppy - this globally significant flower is about much more than blood, war and opium. Without illegal poppy crops Afghanistan would probably starve. Opium poppies are legally grown commercial crops in many UK counties, for use in medical opiates such as morphine, in heavily guarded, regulated fields mostly unknown to the public. Given the colossal quantity of legal and illegal high-value uses of poppies, it is the world's most economically significant flower.
Poppies can be red, yellow, white, pink, blue, purple, orange or black.
Poppies have been a global symbol for millennia. Poppies figure significantly in The Wizard of Oz, and Major John McCrae's poem 'In Flanders Fields', written during the Second Battle of Ypres, resulted in the Flanders Poppy becoming the official Flower of Remembrance.
Culinary poppy seeds contain some opium alkaloids. Innocent consumption can give false readings during drug tests. This doesn't deter Germans and Austrians who eat huge quantities, such as in poppy seed strudel which is 60% poppy seeds. In Singapore culinary poppy seeds are classified as 'prohibited goods'.
Poppy seed oil is used as a vehicle for drug delivery and in surprising medical procedures.
British Legion poppies were designed so that someone who had lost the use of one hand could make them.
A second series of these very popular flower essays written and presented by Fiona Stafford, Professor of Literature at Somerville College Oxford. Following her three much-praised series The Meaning of Trees and the first series of The Meaning of Flowers, Fiona explores the symbolism, importance, topicality and surprises of five more of the UK's most loved flowers. Across the series of essays, our ambiguous relationship with flowers is explored.
Producer - Turan Ali
A Bona Broadcasting production for BBC Radio 3.