Main content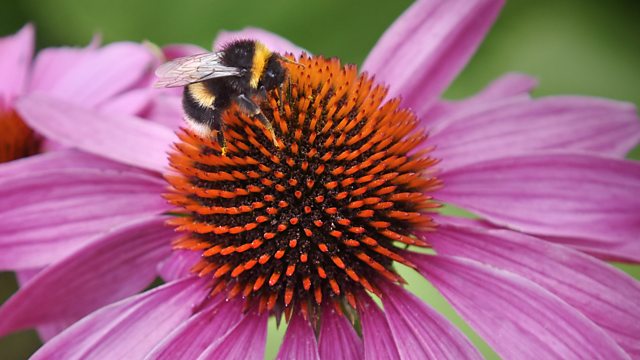 Professor Fiona Stafford explores internationally loved lavender, used in Britain for over 2000 years, now more popular than ever with the British lavender industry blooming.
Lavender is put to more uses than probably any other flower and is used worldwide. It is in the mint family and is a herb. It was introduced to Britain 2000 years ago from France and used medicinally ever since, especially as a headache remedy, to treat indigestion and gas. Lavender oil treats many medical complaints, including burns and wounds, and was used in hospitals as a disinfectant and for pain relief during the First World War. Lavender-scented soaps and creams provide a relaxing sensation, because they help "ease an overworked nervous system" and there is a scientific basis to the calming smell, as essential lavender oil has sedative effects.
16th-century England used masses of lavender to scent laundry and toilets, and, to ward off bedbugs, it was routinely sewn into sheets.
During the Black Plague, in London, lavender oil and alcohol were taken as a way to ward off the disease. Bunches of lavender were sold in the streets to ease the smell of the dead and dying. Bees love lavender for chemical reasons, and it's a good source of pollen and nectar for honey.
Lavender is a very trendy modern culinary ingredient used in hipster establishments in smoothies, cakes, tea, pasta, risotto and salads.
A second series of these very popular flower essays written and presented by Fiona Stafford, Professor of Literature at Somerville College Oxford. Following her three much-praised series The Meaning of Trees and the first series of The Meaning of Flowers, Fiona explores the symbolism, importance, topicality and surprises of five more of the UK's most loved flowers. Across the series of essays, our ambiguous relationship with flowers is explored.
Producer - Turan Ali
A Bona Broadcasting production for BBC Radio 3.