Main content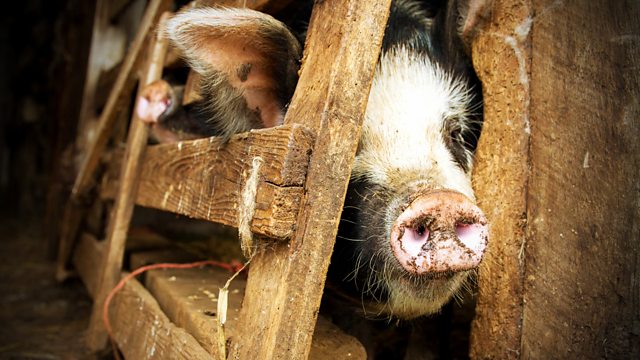 31/10/2017
Alice puts her foot in it, and Robert calls a truce.
Roy and Lexi enjoy spending Grey Gables' money kitting out Lexi's new room. Lexi has already earned Oliver's respect. Roy was impressed by the way she handled some mischief at the Hunt Ball. They decide not to go out for Hallowe'en, and opt for a night in front of the fire. Lexi jokes that they've become middle-aged.
The Bull is marking Hallowe'en with some gruesomely named cocktails. But Emma's driving, and after Matt's accident won't risk even one. Robert's very proud of what Speedwatch has achieved, but Emma believes proper speed cameras are the only solution. Robert patronises her about the lack of funding, but later apologises. Emma lets him buy her a soft drink to show there are no hard feelings.
Alice is disappointed that the Bull hasn't put on a proper costume party, but declares her mission is to try every cocktail. There's an awkward silence when Justin arrives. He asks what Robert's drinking, and an embarrassed Jolene has to tell him about "stormy killer punch". Justin informs her that Matt is now expected to pull through. Alice drunkenly suggests Justin should've dressed as the grim reaper. In the middle of the now silent pub she loudly speculates that, if Justin didn't hit Matt, someone saved him a job.
Countryside Insights from The Archers