Main content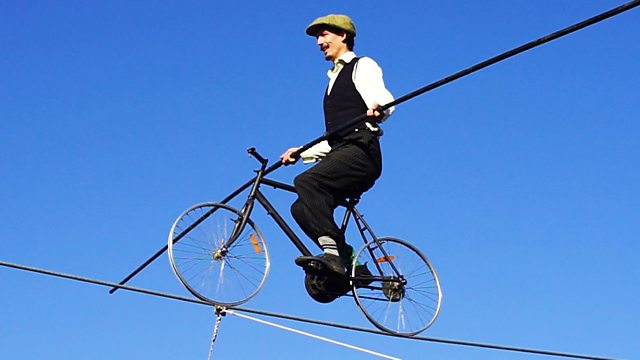 Episode 1
Laura Barton looks at the ways confidence has become such a vital attribute in modern life, at a point when so many of us feel its absence so keenly.
The meek may well inherit the earth, but right now that looks like it will be a long time coming. As things stand, it is those brash blusterers who strut and swagger their way around the political, social and business stages who seem to be in the ascendancy.
In this new three part series, Laura Barton sets out to examine the increasingly important part confidence appears to play in modern life, at the point when so many of us are beset by problems surrounding our own self-confidence. She speaks with the likes of Stuart Maconie, who argues that, "We've become obsessed with confidence and self-assertion.... it seems to be a new strain in our thinking. Isn't quiet modest competence a better thing?"
Over the course of the series Laura examines the key role of our background and education in determining our levels of confidence, teasing out the intricate interplay between aspects including class, gender, psychology and even architecture.
She hears how our inclination to follow those who seem most confident can lead us into dark waters, and looks at the complicated connections between confidence and creativity.
Laura also explores her own vexed relationship with this commodity that has so often proved elusive in her own life, seeking out an alternative to the brazen, pushy version of confidence that is currently so dominant.
In this first episode, Laura speaks with the likes of Marina Hyde, Susan Cain, Katty Kay and high-wire walker Chris Bullzini to look at how we have come to be so in thrall to confidence and those most assured of their own opinions. She heads into the workplace to look at the ways the loudest and the cockiest most often rule the roost, and attempts being made to give more space and weight to the voices of those given to quiet reflection in order to maximise their potential contribution.
Laura also hears from entrepreneur Luke Johnson who argues that we should embrace confidence as "an essential element of any free-market system," without which we would "probably still be living in caves."
Presenter: Laura Barton
Producer: Geoff Bird.
Last on
More episodes
Previous
You are at the first episode
Helpful insights into how to be confident with confidence.
Broadcasts