Main content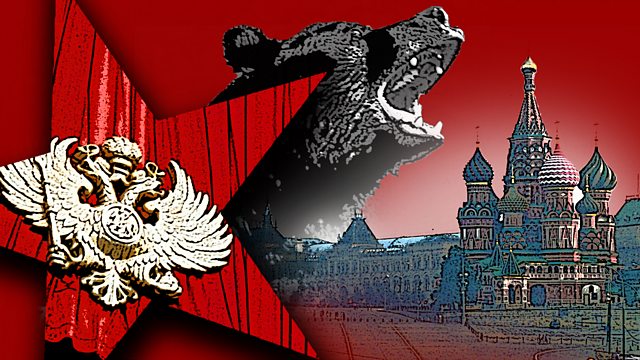 At the Finland Station, a crowd anticipates a long-awaited arrival. The Romanovs are replaced by the Bolsheviks as Lenin takes centre stage in Mike Walker's epic chronicle.
In 1917, the Romanov dynasty came to an end and the Soviet era began. Lenin's first priority on returning from exile and joining the provisional
government was to get Russia out of the First World War, but not all of his fellow- revolutionaries agreed. And as the Duma wavered, the
Bolsheviks seized their opportunity for complete power.
By Mike Walker
Director Alison Hindell
For the centenary of the Russian Revolution, Radio 4's ambitious chronicle of Russian leaders reaches the present day.
Earlier series of TSAR have covered the reigns of Ivan IV (aka The Terrible), Boris Godunov, Peter the Great, Catherine the Great, Alexander I and
Alexander II, the liberator of the serfs.
The final season takes in Nicholas II and the Revolution, Stalin and finally, Putin.
The dramas are produced by Alison Hindell and Sasha Yevtushenko.
Credits
| Role | Contributor |
| --- | --- |
| Lenin | Paul Ritter |
| Trotsky | Samuel James |
| Gil | Sion Pritchard |
| Inessa | Katherine Weare |
| Nadya | Ellie Darvill |
| Stalin | Brian McCardie |
| Nikolai II | Raymond Coulthard |
| Alexandra | Amanda Root |
| Kerensky | Keiron Self |
| Fanya Kaplan | Abbie Andrews |
| Zinoviev | Charlie Clements |
| Speaker | Philip Bretherton |
| Director | Alison Hindell |
| Writer | Mike Walker |