Main content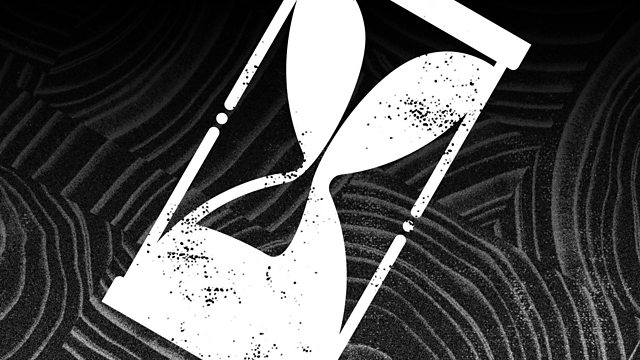 Episode 4
History show. With an ageing population and ever-rising concerns about dementia, Sarah Dunant looks to the past to find out if it might help shift our perspective on growing old.
A monthly series in which broadcaster and acclaimed historical novelist Sarah Dunant delves into the past to help frame the present, bringing to life worlds that span the centuries. Taking modern day anxieties as its starting point, the programme considers how certain questions are constant, yet also change their shape over time.
This month, Sarah delves into history to find some answers to the age old question of old age. At a time when lengthening life-expectancy brings increasing pressure on our modern society and the older generation searches for a place within it, she looks at the different responses down the years to this most human of constants.
From the elder statesman of Republican Rome still striving for relevance to the story of how the discovery of Alzheimer's transformed modern America's attitude to growing old, When Greeks Flew Kites takes an honest look at the history of old age and some of the surprising lessons it can teach us today.
The guests are Professor Lyndal Roper from Oxford University, Professor Susannah Ottaway from Carleton College, Professor Jesse Ballenger from Drexel University, and Professor Mary Harlow from the University of Leicester.
Presenter: Sarah Dunant
Producers: Katherine Godfrey and Nathan Gower
Executive Producer: David Prest
A Whistledown production for BBC Radio 4.
Contributors' Reading
Mary Harlow, Associate Professor of Ancient History at the University of Leicester
Growing Up and Growing Old in Ancient Rome: A Life Course Approach (2002)
Jesse Ballenger, Associate Professor at Drexel University, Pennsylvania
Self, Senility and Alzheimer's Disease in Modern America: A History  (2006)
Susannah Ottaway, Professor of History at Carleton College, Minnesota
The Decline of Life: Old Age in Eighteenth Century England (2004)
Lyndal Roper, Regius Professor of History at the University of Oxford
Witch Craze: Terror and Fantasy in Baroque Germany (2004)
Dig Deeper with Extra Material
Cicero, De Senectute or On Old Age
Pliny the Younger, Letters
Garry Trudeau's Reagan cartoons in the Doonesbury Strip
Mel Brooks' and Carl Reiner's Two Thousand Year Old Man sketch
Atul Gawande's 2014 Reith Lectures
John Taylor, The Old, Old, Very Old Man, or the Age and Long Life of Thomas Parr
Der Rosenkavalier by Richard Strauss
Ulysses by Alfred Lord Tennyson
Philip Larkin The Old Fools
Podcast
Monthly series in which Sarah Dunant finds stories from the past to help frame the present