Main content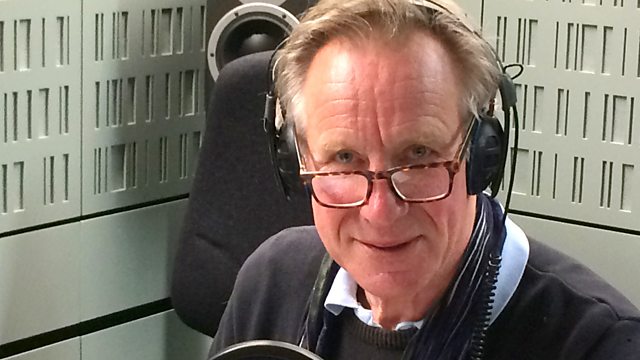 Myotubular Trust
Nicholas Farrell makes the Radio 4 Appeal on behalf of Myotubular Trust.
Nicholas Farrell makes the Radio 4 Appeal on behalf of Myotubular Trust.
Registered Charity Number: 1137177
To Give:
- Freephone 0800 404 8144
- Freepost BBC Radio 4 Appeal. (That's the whole address. Please do not write anything else on the front of the envelope). Mark the back of the envelope 'Myotubular Trust'.
- Cheques should be made payable to 'Myotubular Trust'.
Myotubular Trust
Myotubular myopathy is a rare genetic muscle condition affecting mainly boys from birth.  It causes profound muscle weakness and most dangerously affects the muscles that control breathing and swallowing, even the congestion that comes with a common cold poses a risk to these babies. It is thought that eighty per cent of children die before their first birthday.
Funding Research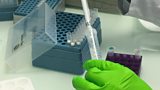 Since it was founded in 2006, the Myotubular Trust has been raising money to fund innovative research to find treatments, and ultimately a cure, for those living with this devastating disease. The Myotubular Trust awarded its first research grant in 2008 to a scientist in France, Dr Ana Buj Bello.  Her pioneering work has culminated in the first clinical trials for the condition. However, there is still much work to be done before suitable treatments become available for all patients living with myotubular myopathy.
Supporting Families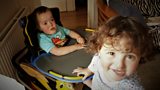 Being available to families, and keeping them abreast of the most up to date information, is a fundamental part of the work of the Myotubular Trust.  As often happens, families like Will's, whose story you'll hear in our BBC Radio 4 appeal, contacted us when their twins were just a few weeks old.  They were immediately introduced to the founders of the Trust  and given vital support and access to the information they needed.
Rare Condition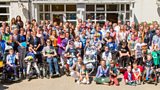 Myotubular myopathy is a very rare condition; families living with it often feel very isolated.  Myotubular Trust connects families to help in easing their sense of loneliness, and provides opportunities for them to come together at its family conferences.  This will often be the first time that patients, their families and carers have met others living with myotubular myopathy.  The conferences also provide an opportunity to hear presentations on the research that is underway, and to meet researchers and therapists in person who are experts in this field.