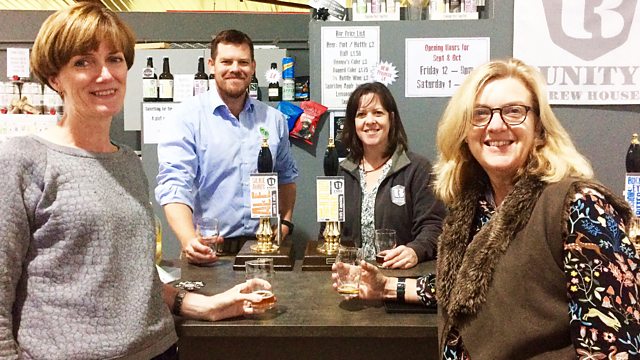 Hop Harvest
Deep in Worcestershire's Malvern Hills, with the hop harvest in full swing, Charlotte Smith visits a farm to lend a hand - and discuss the booming British beer sector.
Thanks to the recent resurgence in craft beers, there's been renewed interest in British hops over the past decade - not only from brewers in the UK, but internationally as well.
This is welcome news for farmers such as Ali Capper, who grows hops and apples at Stocks Farm on the Herefordshire/Worcestershire border.
Charlotte Smith heads to the farm during harvest, when Ali and her pickers are battling the wet weather to gather the hops at just the right time - and finds out that despite the strengthening market, pressures including disease, competition and concerns over post-Brexit access to seasonal foreign labour are ensuring that Britain's hop farmers still have plenty on their plates.
Charlotte also speaks to Ben Adams from the hop merchant Charles Faram, to find out exactly what today's buyers are looking for from their hops; why the beer sector is seeing such growth; and whether you really can identify 'terroir' in beer as in wine...
There's also a chance to sample the end product: Stocks Farm is the only farm in Britain with a brewery on site. The Unity Brew House, run by Sarah Saleh, has been developing craft beers with local hops for just over a year, and the team are already earning accolades for their quirky British brews.
Presenter by Charlotte Smith; produced by Lucy Taylor.