Main content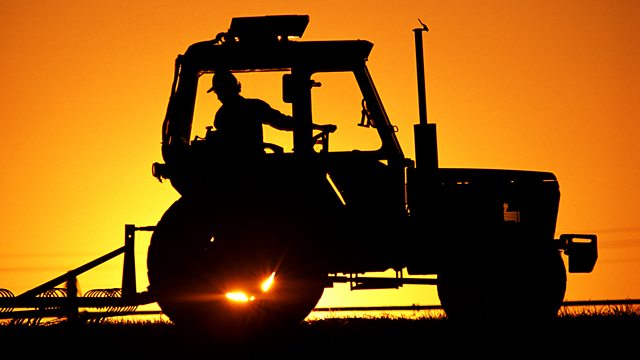 NFU Cymru 2017 Conference, Planning for Post-Brexit Trade, Tagging Skylarks
Farming businesses are gearing up to make the most of life outside the EU - and at NFU Cymru's 2017 Conference there are warnings against a no-deal Brexit.
NFU Cymru President Stephen James says Welsh farmers are 'running out of patience' with the UK Government and the EU - as the future of trade post-Brexit remains uncertain. Speaking from the organisation's 2017 Conference, Mr James tells Charlotte Smith that agricultural businesses will suffer if a trade deal can't be agreed before we leave.
Also at the NFU Cymru conference was Welsh Environment and Rural Affairs Minister Lesley Griffiths who addressed concerns over devolved agricultural powers as well as the future of farm subsidies. BBC Wales Environment Correspondent Steffan Messenger explains the details of her speech.
This week Farming Today has been discussing the future of trade after Brexit, and with the future unclear many farming businesses are making contingency plans. Third-generation cheese producer Richard Clothier of Wyke Farms in Somerset is one of them. Exports make up 30% of his business and he sells all over the world, but his biggest overseas market by far is the European Union. Beatrice Fenton met him in his cheese store, surrounded by crates of slowly maturing cheddar.
While some may recognise the skylark's trilling summer song, we know surprisingly little about them. That's because the little brown birds are so hard to catch and therefore study. Now, birders and farmers in Staffordshire are trialling a brand new way of finding them. David Gregory-Kumar's been out in the fields of Lower Drayton Farm in Penkridge, with farmer Ray Bower and some other skylark enthusiasts.
Producer: Lucy Taylor.