Main content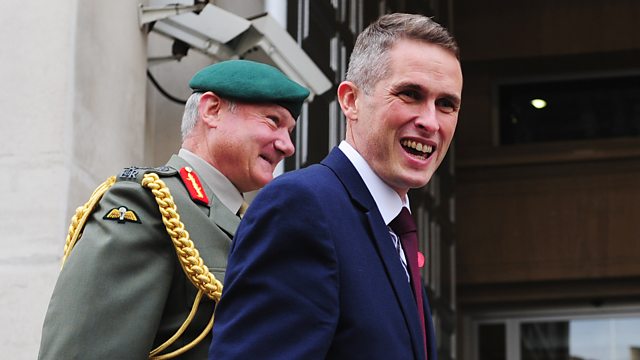 May Faces Tory Backlash Over New Defence Secretary
In-depth reporting and analysis from a global perspective. The chief whip is promoted a day after Michael Fallon resigns.
The Prime Minister's promotion of Gavin Williamson from chief whip to defence secretary has prompted widespread criticism amongst Tory MPs. We speak to the man who brought Mr Williamson into front line politics. As eight former Catalan ministers are remanded in custody by a judge in Madrid - we get a response from a pro-independence MEP. We assess today's economic developments on both sides of the Atlantic: the rate rise in the UK and the nomination of a new chair of the federal reserve in the US. Plus: Ealing's role in the birth of British blues.
Picture: Vice chief of the Defence Staff, General Sir Gordon Messenger, greets Gavin Williamson outside the Ministry of Defence
Credit: Press Association.
Podcast
In depth reporting, intelligent analysis and major breaking news from a global perspective