Main content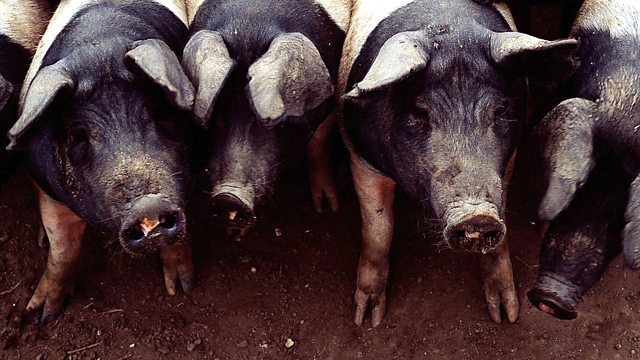 Agricultural policy options post-Brexit; US trade and 'chlorinated chicken'; Northern Ireland potato crisis
British farms are gearing up for big changes post-Brexit; a new report assesses what options are open to the UK and their potential impacts on both farmers and consumers.
British farms are gearing up for big changes post-Brexit, in both trade and the way the industry is subsidised. A report published today by the independent policy institute Chatham House assesses what options are open to the UK once we leave the EU, and their potential impacts on farmers and consumers.
Ian Mitchell - an Associate Fellow with Chatham House's Energy, Environment and Resources Department, and author of the paper - tells Charlotte Smith about the four agri-policy models currently favoured by the world's high-income countries; and which he's backing for the UK.
The Secretary of State for the Environment, Michael Gove, says the government will consult on setting up a new body to take on the EU's role in regulating environmental protection. During a busy day of committee hearings, he told MPs there'd be a gap post-Brexit that would need filling. He went on to confirm that the government's 25-year environment plan would be published - but that the 25-year food and farming plan had been dropped.
Mr Gove also told a House of Lords committee that post Brexit, the UK won't accept imports of chlorinated chicken from the USA - not on food safety grounds, but because of animal welfare. So would that refusal to accept certain types of US chicken be a deal-breaker for future trade partnerships? That's the question Charlotte put to US Secretary of Agriculture, Sonny Perdue, when she spoke to him last month.
Northern Ireland's potato farmers say they're facing a disastrous harvest this Autumn, due to the continuing wet weather. They're already a month behind - and some of the crop may well be lost if things don't improve quickly. BBC Northern Ireland's Agriculture and Environment Correspondent, Conor Macauley, has been to a farm near Comber to find out how they're managing.