Main content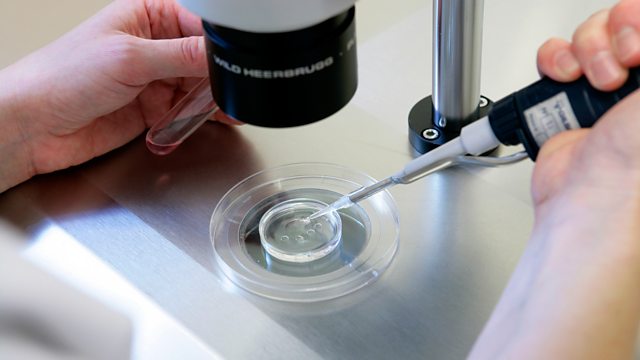 Call You and Yours: Should the NHS pay to treat fertility problems?
Consumer phone-in presented by Winifred Robinson. Should the NHS pay to treat your fertility problem?
Call You & Yours: Should the NHS provide fertility treatment, to help you to have a child? Email youandyours@bbc.co.uk
For many couples who are struggling to conceive, IVF is their best hope of having a child of their own. But in more and more parts of England the NHS is reducing the treatment it offers, or stopping it altogether. The BBC has seen new figures which show that the number of Clinical Commissioning Groups offering the recommended three cycles of IVF to women under 40 has halved in the last 5 years. Research by the campaign group, Fertility Fairness, also found that the number who've stopped offering it altogether has almost doubled in a year. The Department of Health says funding decisions are made on a local level and Clinical Commissioning Groups have to balance the demands made on them.
But should the NHS pay for fertility treatment? Some people suggest that couples who are unable to conceive aren't actually sick and so shouldn't be a priority for a hard-pressed NHS. But for people on low incomes who are unable to pay for private treatment, IVF on the NHS might be their only chance to have a child of their own.
Tell us your experience - should the NHS pay to treat your fertility problems? Email youandyours@bbc.co.uk and don't forget to leave a phone number so we can call you back. From 11am on Tuesday 31st October, you can call us direct on 03700 100444.
Producer: Jonathan Hallewell
Presenter: Winifred Robinson.