Main content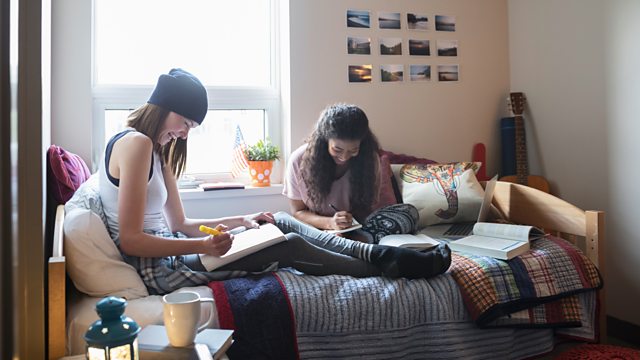 Student protests, Universal Credit, Dr Michael Mosley
Was the Government's flagship Universal Credit benefit reform badly designed or just poorly implemented? And Dr Michael Mosley considers approaches to impaired mental health.
Universal Credit is the Government's flagship benefit reform policy. The idea was to simplify the system and make it easier to navigate, while increasing the amount you could earn before losing benefits. But it's been beset by problems and delays, with many claimants waiting six weeks before they receive any money. So what has gone wrong? Was the scheme flawed in its design or its implementation? We hear from the Centre for Social Justice, founded by Iain Duncan Smith, who worked on creating Universal Credit.
Whether or not doctors should give patients with mental health problems anti-depressants is one of the most controversial debates in medicine. The figures are stark: the amount of anti-depressants being prescribed by doctors in the UK has doubled in a decade. Some argue that's because they were previously under-treating illnesses like depression, anxiety and obsessive compulsive disorder. In his latest TV outing, Dr Michael Mosley tests that theory against some of the alternatives: things like mindfulness, yoga and even gardening to see if they can produce the same clinical effects as taking drugs when it comes to treating mental illness. He tells Winifred Robinson what conclusions he came to.
And students across England have been holding rent strikes in protest at rising accommodation fees. The tactic sometimes works - last year students at UCL won a freeze in their rent after withholding it for five months. But there are risks - students face ending up with a poor credit rating if they don't pay the rent on time. We hear from students in Durham who are protesting rent rises which they say eat up around 80% of their maintenance loan.
Chapters
Universal Credit

Is Universal Credit badly designed or just badly implemented?

Duration: 07:01

Treatments for Anxiety and Depression

Michael Mosley on how drug treatments compare with gardening, yoga and mindfulness

Duration: 06:41

Chalet Fraud

How people booking ski chalets were duped by fake online ads

Duration: 05:00

Fruit Production

Will a shortage of foreign labour force more British fruit farmers to relocate abroad?

Duration: 06:10

Retail Outlets

How factory outlets are continuing to boom in the face of tightening consumer spending

Duration: 06:59

Student Protests

Students are holding rent strikes and protests about accommodation costs

Duration: 06:04