Main content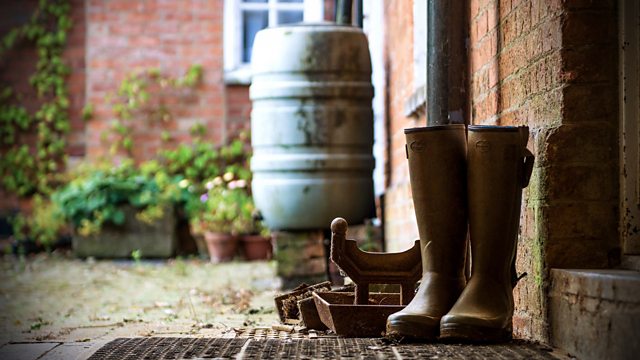 29/10/2017
Matt makes a new enemy, and Shula struggles to remain calm.
At Grey Gables Shula's working flat out to keep the Hunt Ball running smoothly. She asks Justin to present the top raffle prize. Matt has disappeared. Justin graciously accepts, and proudly escorts Lilian inside. Later, Lilian is caught by Ian as she checks her voicemail. He sees through her lie about who it was; he knows the message was from Matt. He points out that only last week Adam got into a row with Matt whilst defending her honour.
At The Bull, Matt continues to call Lilian. Having been warned by Ian that Matt is manipulating Lilian, Justin answers Lilian's phone and hears Matt ask where Lilian is and if she is coming with him.
Adam feels he can't relax until Matt's out of the country, and asks if Ian minds him leaving early. Meanwhile Shula's looking for Alistair, and Lilian can't find Justin anywhere. Justin appears at The Bull, looking for Matt. Kenton advises him to stay calm, but Justin wants to teach Matt a lesson.
Matt staggers drunkenly down the road to Grey Gables, intending to sweep Lilian off her feet. A car comes out of the darkness, knocks him down, and drives away.
Credits
| Role | Contributor |
| --- | --- |
| Writer | Naylah Ahmed |
| Director | Kim Greengrass |
| Series Editor | Huw Kennair-Jones |
| Jill Archer | Patricia Greene |
| David Archer | Tim Bentinck |
| Pip Archer | Daisy Badger |
| Kenton Archer | Richard Attlee |
| Jennifer Aldridge | Angela Piper |
| Lilian Bellamy | Sunny Ormonde |
| Ian Craig | Stephen Kennedy |
| Matt Crawford | Kim Durham |
| Justin Elliott | Simon Williams |
| Toby Fairbrother | Rhys Bevan |
| Joe Grundy | Edward Kelsey |
| Nic Grundy | Becky Wright |
| Emma Grundy | Emerald O'Hanrahan |
| Shula Hebden Lloyd | Judy Bennett |
| Alistair Lloyd | Michael Lumsden |
| Jim Lloyd | John Rowe |
| Adam Macy | Andrew Wincott |
| Noluthando Madikane | Mogali Masuku |
| Elizabeth Pargetter | Alison Dowling |
| Freddie Pargetter | Toby Laurence |
| Lily Pargetter | Katie Redford |
| Lynda Snell | Carole Boyd |
| Roy Tucker | Ian Pepperell |
Countryside Insights from The Archers