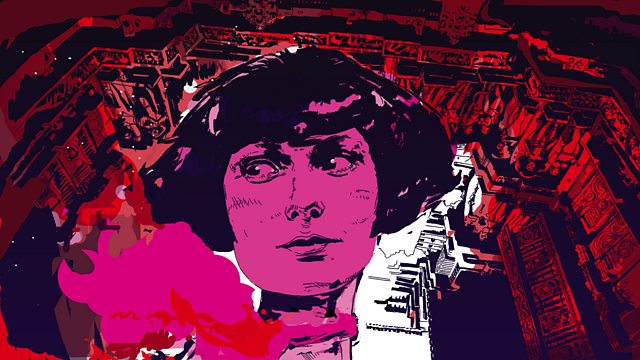 Hammer Horror's The Unquenchable Thirst of Dracula
As part of the second season of Radio 4's Unmade Movies, Mark Gatiss directs an unmade Hammer Horror Dracula script, set in 1930s India.
Dracula travels to 1930's India in this celebrated unproduced Hammer Horror feature film script, part of the ongoing BBC Radio 4 Unmade Movies series and 2017's Fright Night. It's 1932 and Penny (Anna Madeley), a young British woman, travels secretly and alone by train through the heart of India, in search of her sister who has recently disappeared. In her first class carriage she meets Prem (Nikesh Patel) and Lakshmi (Ayesha Dharker), a brother and sister performing duo who have been hired for one night by a Maharajah. Babu (Kulvinder Ghir), who also shares the carriage, is horrified to learn that Penny is unaccompanied and insists that she stays with him and his wife near the caves she is visiting. Prem and Lakshmi are taken by chauffeur to the sinister residence of the Maharajah and his wife the Rani (Meera Syal) and asked to perform that night. The performance is not for the Maharajah though but his new guest, Count Dracula (Lewis MacLeod) . While Lakshmi, soon separated from her brother, finds herself in great danger as she begins to dance for Dracula, Penny makes her way into the hidden cavern beneath the Maharajah's Palace where she is shocked to discover Prem, desperately searching for his sister. As they descend a hidden stone staircase inhabited by poisonous snakes, they soon find themselves looking out on a huge underground chamber full of hundreds of the Rani's acolytes, all waiting for her next human sacrifice to satisfy their blood cult. Will it be Lakshmi? And has Penny's sister already met a similar fate? It's a race against time to get answers before all of them fall under the spell of the hypnotic Count.
Clips

Credits
| Role | Contributor |
| --- | --- |
| Narrator | Michael Sheen |
| Penny | Anna Madeley |
| Prem | Nikesh Patel |
| Lakshmi | Ayesha Dharker |
| Babu | Kulvinder Ghir |
| Rani | Meera Syal |
| Count Dracula | Lewis Macleod |
| Maharajah | Raj Ghatak |
| Inspector | Raj Ghatak |
| Lucy | Natalie Kimmerling |
| Rani | Sagar IM Arya |
| Director | Mark Gatiss |
| Producer | Laurence Bowen |
| Producer | Peter Ettedgui |