Main content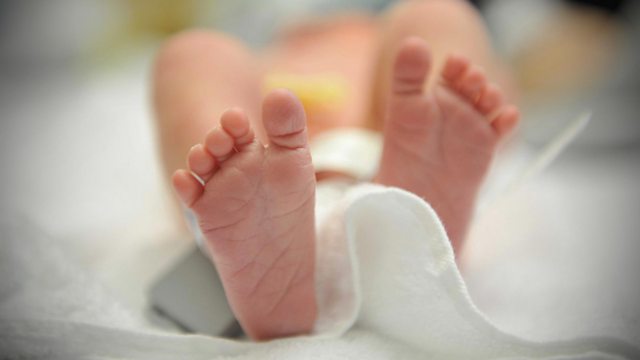 Footloose
Poetry, prose and music on the subject of feet, with readers Hermione Norris and Robert Bathurst, stars of the TV drama series Cold Feet.
From bare feet to dancing feet and booted feet, with everything in between, the programme features poetry and prose by writers including Cecil Day Lewis, DH Lawrence, Hans Christian Andersen, Pauline Prior-Pitt and Jung Chang, and music by Prokofiev, Victoria, Fats Waller and Kirsty MacColl. The readers are Hermione Norris and Robert Bathurst, stars of the TV drama series "Cold Feet".
The notion of a programme about feet might at first seem comical, but once you begin to look at how the image of the foot is used in literature, a wide range of symbolism reveals itself. Phrases such as "best foot forward", "the world at your feet", "falling at your feet" all evoke power and achievement. "Treading on eggshells", "a foot in the door", "pussy-footing around", "getting cold feet", all point towards hesitation and a lack of confidence. The symbolism of Jesus Christ washing his disciples' feet, re-enacted every Maundy Thursday, is one of the most powerful symbolic acts in the Christian liturgical calendar. Just as powerful is the image of an army marching to war. Children's literature and fairy tales are peppered with footprints, from Cinderella trying on the glass slipper to The Little Mermaid, who has to endure the sensation of dancing on sharp knives in order to become human.
Producer Helen Garrison.
Music Played
Timings (where shown) are from the start of the programme in hours and minutes
Edgar Albert Guest

The Baby's Feet read by Hermione Norris

DH Lawrence

Baby Running Barefoot read by Robert Bathurst

Tennessee Williams

Heavenly Grass read by Hermione Norris

Joseph C Lincoln

Little Bare Feet read by Robert Bathurst

Laurence Binyon

The Little Dancers read by Hermione Norris

The Gospel according to Mark

Chapter 9: v45 read by Hermione Norris

Hans Christian Andersen

The Red Shoes (extract) by Robert Bathurst

Cecil Day-Lewis

Walking Away read by Hermione Norris

John Mole

The Shoes read by Hermione Norris

Dorothy Aldis

Feet read by Hermione Norris

Billy Collins

Walking Across the Atlantic by Robert Bathurst

Hans Christian Andersen

The Little mermaid (extract) read by Hermione Norris

William Shakespeare

Romeo and Juliet (extract) read by Robert Bathurst

Jung Chang

Wild Swans (extract) read by Hermione Norris

Rudyard Kipling

Infantry Columns read by Robert Bathurst

Robert Frost

The Road Not Taken read by Hermione Norris

Gospel according to John

Chapter 13: vv5-14 read by Robert Bathurst

Anonymous

Footprints in the Sand read by Hermione Norris

Pauline Prior-Pitt

Odd Socks read by Hermione Norris

Producer Note

There is something rather comical about feet, and certainly when asked what my subject was for this edition of Words and Music, my reply – "I'm doing a programme about feet" – has invariably resulted in laughter.  But think about it.  Yes there is definitely a comedy aspect, (and I have not shied away from that in the programme), but feet, like other parts of the body such as the heart and the head, have provided a potent metaphor for every conceivable human emotion over many centuries of literature.  Once you begin to think about popular vernacular sayings involving feet, footsteps, toes, running and walking,  it becomes obvious just how wide a subject this is. 

So, putting my best foot forward, I decided that "Cold Feet" stars Hermione Norris and Robert Bathurst were obvious choices for the readings, which broadly follow the human life span, beginning with baby steps….literally.

Edgar Albert Guest jumps straight in and expresses what most people feel when confronted with the delights of a baby's feet, whilst DH Lawrence captures the essence of how a small child's feet interact with nature.  Both poems make one want to reach out and touch, and maybe kiss those little pink toes.

There are hundreds, maybe thousands, of pieces of music which relate to steps and the varied movements of feet.  So much music is written for dancing and equally as many non-classical songs have been written about feet, dancing, walking or running away, various sports activities, and it has been difficult to choose.  However, for the most part, I have opted to pick out the pieces which capture the mood of the poems as well as the broader subject material, or which move on the narrative thread of a person owning those feet as they get older.

Debussy's "Passpied" sounded, to me, exactly like a little child running about, and Henry Mancini's iconic "Baby elephant walk", provides a more comic portrayal.

We move through childhood, where Lawrence Binyon's evocative picture of two youngsters dancing in a shaft of light particularly struck me, and Warlock's "Pieds en l'air"  captures that feeling perfectly.

Fairy tales, ostensibly, for children, but often rather gruesome, seem to provide many foot related stories.  Hans Christian Andersen's "The Red Shoes" explores religious obligation and the perceived evils of vanity.  Young Karen willingly allows her bewitched dancing feet to be cut off, rather than continue to endure the torture of dancing without ceasing.  Brian Easdale's music here is from the 1948 film "The Red Shoes", which is not, in fact, related to the fairy tale, but which is a story revolving around a ballerina torn between love and her dedication to dance.  However the extract I've chosen illustrates the fairy tale rather well and I particularly like the eerie magical effect of the ondes martinot.

Shostakovich's vigourous piano depiction of "Football" introduces a heart-breaking poem by Cecil Day Lewis about the growing independence of a young boy playing his first match.

With maturity comes love and rejection, and a sequence of poems, prose and music explores different aspects of this, ranging from the ecstatic "Ich Scwebe" by Richard Strauss setting the words of Karl Friedrich Henckell "I float as on angel wings and my foot hardly touches the ground", to John Mole's searing poem "The Shoes", where a child is left holding the empty shoes of his father who has walked away and left the family home.

The enchanted Cinderella dances wildly into the night and midnight disaster, to the music of Prokofiev, whilst "The Little Mermaid" (another Hans Christian Andersen heroine),  pays the price of a spell which enables her to walk on land make her feel as if she is treading on sharp knives.

Capulet ponders on which of the dancing women suffer from corns in a wearily sexist monologue from Shakespeare's "Romeo and Juliet", but then the wonderful, much missed singer song writer Kirsty MacColl gets her own back in a fabulously cynical and funny song "In these shoes".  To a backdrop of infectious, driving Latin rhythms, she depicts various scenarios where men tempt her on journeys promising passion, which she turns down due to her viciously inappropriate footwear.

The appalling practice of binding feet in 19th Century China is vividly described by Jung Chang in her seminal work "Wild Swans", and Rudyard Kipling manages to capture the monotonous, trance like rhythm of an army marching in boots in his poem "Infantry Columns".

As life progresses, a philosophical note of regret begins to creep in with Robert Frost's famous "The Road not taken" and with further thoughts from the Bible and from the music of Bach and Stanford.

For the last section of the programme the mood is lightened by Pauline Prior-Pitt's lament on lost socks, and Fats Waller's hilariously insulting tribute to his friend's enormous pedal extremities.

I hope you enjoy the programme, whether plunging in feet first or merely dipping a toe.

Producer Helen Garrison