Main content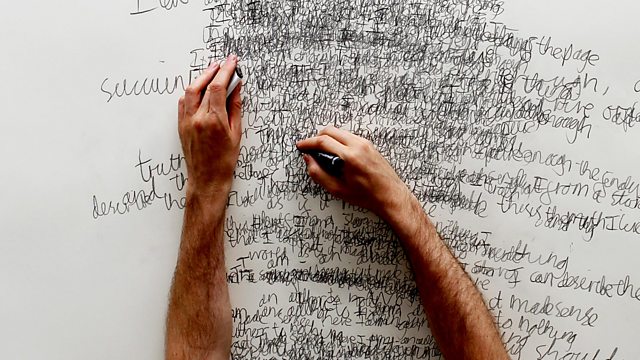 Darkness Visible
Mary Anne welcomes artist Sam Winston onto the show to talk about his new immersive piece 'Darkness Visible' at the Southbank Centre in London.
Mary Anne welcomes artist, illustrator and typographer Sam Winston onto the show.
Sam is about to spend seven days and nights in complete darkness at the Southbank Centre, creating a new immersive piece called 'DARKNESS VISIBLE'.
During this time, he will explore perception and the spoken word, and the benefits of experiencing the 'creative impact of darkness'.
The new piece of work opens to the public on 16 November, 2017, in the newly commissioned Dark Room at the National Poetry Library, Southbank Centre.