Main content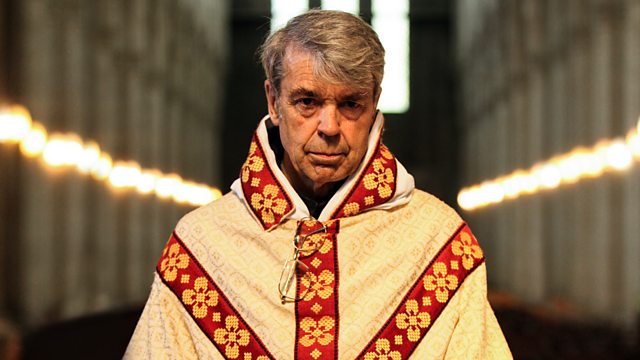 Series going in search of inner peace in three Benedictine monasteries in Britain. Two monks engage with carpentry and baking, religious services and private prayer.
The first film is set in Downside, a spectacular neo-gothic monastery set in the beautiful valleys of Somerset. It is home to fourteen Benedictine monks who live according to the 6th-century Rule of St Benedict. We follow two of the monks over the course of a typical, quiet monastic day, as they engage with carpentry and baking, religious services and moments of private prayer in the monastery gardens.
The pattern of the monks' day has changed little over hundreds of years and this programme encourages us to slow down to their pace, share their silence and eavesdrop on their rituals. Father Michael has been designing and making extraordinary pieces of furniture in his workshop for the past 48 years. He picked up his passion for woodwork from his father - but found when he joined the abbey in his early twenties that it was a role he could embrace and nurture. He's now a master craftsman and is on hand should the abbey need repairs, restorations or any new items of furniture. We watch him working on prie-dieu (a traditional prayer desk), carving, whittling and sawing until it's finished and we watch him use it in private prayer. 'Ora et labora' (prayer and work) is the Benedictine motto.
Father Christopher originally came from Malta where he developed his love of food and in particular bread. He first joined Downside Abbey when he was 24, but stayed only five years. Aged 60, he decided to become a monk again and joined the community for good. We watch him bake a loaf of sourdough bread for lunch, mixing, kneading and baking the dough. He also collects wild garlic from the monastery meadows and makes a garlic butter dish to serve alongside the bread.
Filmed with an eye to the beauty and peace of the ancient surroundings, the film has a painterly quality that creates a feeling of restfulness and quiet contemplation. And by focusing on the natural sounds of nature and the peace of the abbey we have created a meditative soundtrack that adds to this unique experience.
More episodes
Previous
You are at the first episode
Clips

Credits
| Role | Contributor |
| --- | --- |
| Executive Producer | Nikki Parrott |
| Producer | Luke Korzun Martin |
| Director | Luke Korzun Martin |
| Production Company | Tigerlily Productions |