Main content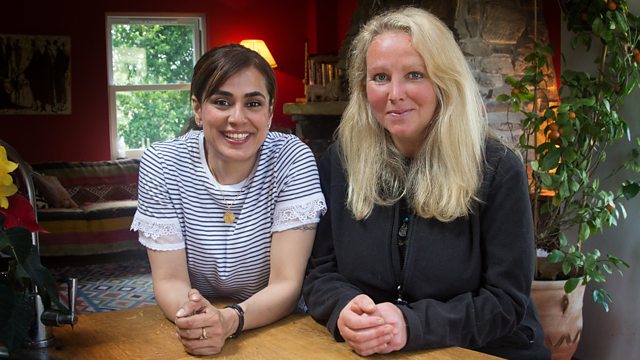 Curry Club
Sumayya Usmani and Ghillie Basan aim to convince advocate of Scottish food Christoper Trotter to add some spice to his late autumn fruit with an apple pakora and bramble chutney.
We're well into autumn now and our minds are turning towards to the long looming winter ahead. Pickles, preserves and chutneys are perfect for this time of year to lock in those late summer flavours to help you though the winter. So if you've been gathering the last of the fallen apples and collecting some brambles from hedgerows then please don't make a crumble with them. Join Sumayya Usmani and Ghillie Basan on this week's Curry Club as they make apple pakora and a bramble chutney.
Christopher Trotter is a passionate advocate of eating seasonal Scottish food and produce from his home country of Fife. But he's a man who's not keen on too much heat. So how does adding a very healthy dose of spice to some of nature's finest ingredients sit with him?
Ghillie Basan explores the spice roots of ginger while sisters Manju Dhesi-Dhami and Sharan Dhesi show Dan Holland how to make a staple of the takeaway starter menu, homemade onion bhaji's.
Recipe for bramble chutney
Podcast
Celebrate the joy of Scotland's larder with recipes, reviews, tips and delicious ideas!