Main content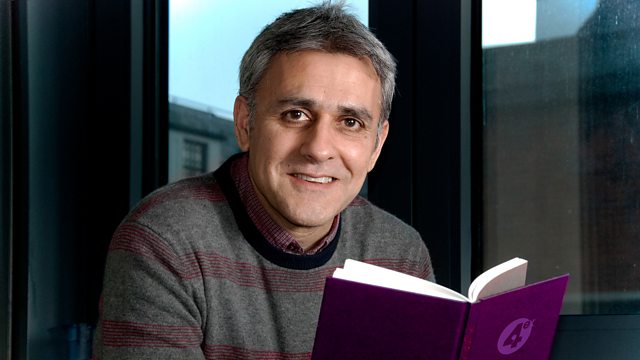 Provincial Pleasures - Norman Nicholson
4 Extra Debut. Poet Daljit Nagra introduces the Cumbrian writer Norman Nicholson in Provincial Pleasures presented by Eric Robson. From January 2014.
Poet Daljit Nagra revisits the BBC's radio poetry archive with 'Provincial Pleasures' - a profile of Cumbrian poet Norman Nicholson.
Born in January 1914, Norman Nicholson lived all bar two of his 73 years in the same small industrial town - most of them in the same house.
Millom (Cumbrian dialect for "At the mills") is not the Lake District of Hawkshead or Windermere. It's a place where industry failed and unemployment was disproportionately high. Yet it was here, in isolation from the literary world, that Norman Nicholson became a world-class poet. He wrote about quarrying and iron works, slag banks and granite. He was one of the first to argue that industrial heritage should be valued on a par with our cultural heritage.
Championed in his early life by TS Elliot, Ted Hughes and Seamus Heaney, Nicholson chose to focus his energies on a non-literary audience, spending his evenings lecturing at the Workers Educational Association. During the 1970s, his poem Windscale about a nuclear accident became an environmentalist's anthem.
Eric Robson visits Millom, the town Norman Nicholson dedicated his life to. What do the locals think of the poet who did more than anyone else to reflect the soul of this Cumbrian village? When poets are often restless people, what motivated Nicholson to live his entire life in an apparently depressed provincial town?
Contributors include Melvyn Bragg (chairman of the Norman Nicholson Society), poet Paul Kingsnorth, academic David Cooper (Manchester Metropolitan University) and author Kathleen Jones.
Producer: Joby Waldman
A Somethin' Else production for BBC Radio 4 first broadcast in 2014.
Last on
Broadcasts