Main content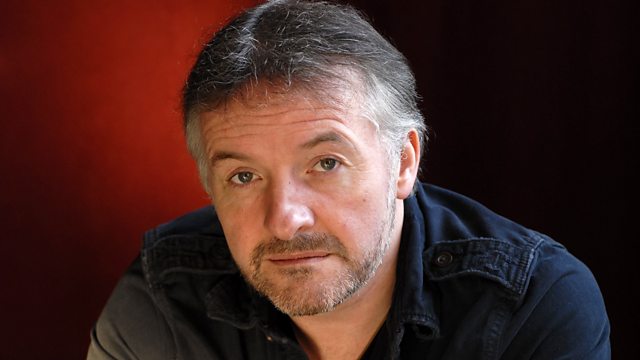 John Connolly
Irish author John Connolly with a selection of music from his collection. He talks about how the artists and albums helped shape him as an author and person.
John Connolly, best known for his Charlie Parker novels, chooses his favourite music.
Irish author, John Connolly, brings us a selection of music from his record collection and talks about how the artists and albums helped shape him as an author and person. His latest novel - A Game Of Ghosts - is the 15th Charlie Parker mystery thriller.
John Connolly was born in Dublin, Ireland in 1968 and has, at various points in his life, worked as a journalist, a barman, a local government official, a waiter and a dogsbody at Harrods department store in London. He studied English in Trinity College, Dublin and journalism at Dublin City University, subsequently spending five years working as a freelance journalist for The Irish Times newspaper, to which he continues to contribute.
His first novel, Every Dead Thing, was published in 1999, and introduced the character of Charlie Parker, a former policeman hunting the killer of his wife and daughter. Dark Hollow followed in 2000. The third Parker novel, The Killing Kind, was published in 2001, with The White Road following in 2002. In 2003, John published his fifth novel-and first stand-alone book-Bad Men. In 2004, Nocturnes, a collection of novellas and short stories, was added to the list, and 2005 marked the publication of the fifth Charlie Parker novel, The Black Angel. John's seventh novel, The Book of Lost Things, a story about fairy stories and the power that books have to shape our world and our imaginations, was published in September 2006, followed by the next Parker novel, The Unquiet, in 2007, The Reapers, in 2008 The Lovers, in 2009, and The Whisperers, the ninth Charlie Parker novel, in 2010. The tenth Charlie Parker novel, The Burning Soul, was published in 2011, to be followed in 2012 by The Wrath of Angels. The Wolf in Winter, the twelfth Parker novel, was published in April 2014 in the UK and in October 2014 in the US. 2015 saw the publication of A Song of Shadows, the 13th Parker novel, and Night Music: Nocturnes Volume 2, the second collection of short stories. The 14th Parker novel, A Time of Torment, was published last year.