Main content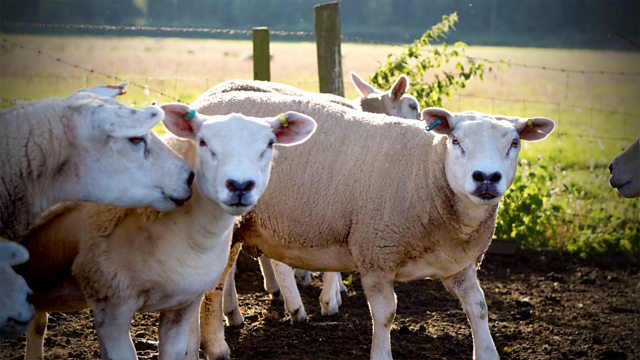 27/10/2017
Matt makes a risky move, and Jennifer cannot keep up.
Outside the village shop Alistair's caught between Jim and Lynda as they argue about the Parish Council elections. Jim insists that by singing Emma's praises he is simply trying to give Alistair a balanced view of the candidates. But Lynda accuses him of being vociferously anti-Snell and warns him that his duty as Parish Council clerk is to stay neutral.
At the Stables Alistair has bad news for Shula. He ran out of time to buy a dinner jacket, and has had to rent one. Shula suspects that it's too small. She proves to be correct, and Alistair's James Bond impressions can't save the situation when it rips up the back. They laugh together, but the mood is soured by an email from Matt. He wants a plus one to the Hunt Ball. Shula snaps, and angrily blurts out her suspicions about Matt.
Lilian and Jennifer go shopping in Birmingham. Jennifer's worried that Lilian's behaving oddly - earlier in the week she was apparently too ill to leave the house. Lilian blames wedding nerves. Matt ambushes Lilian in the changing rooms. She asks him to leave, but he insists she enjoys the danger. He gives her a plane ticket. She must choose between leaving the country with him, or becoming Mrs Justin Elliott.
Credits
| Role | Contributor |
| --- | --- |
| Writer | Naylah Ahmed |
| Director | Kim Greengrass |
| Series Editor | Huw Kennair-Jones |
| Jill Archer | Patricia Greene |
| David Archer | Tim Bentinck |
| Pip Archer | Daisy Badger |
| Kenton Archer | Richard Attlee |
| Jennifer Aldridge | Angela Piper |
| Lilian Bellamy | Sunny Ormonde |
| Ian Craig | Stephen Kennedy |
| Matt Crawford | Kim Durham |
| Justin Elliott | Simon Williams |
| Toby Fairbrother | Rhys Bevan |
| Joe Grundy | Edward Kelsey |
| Nic Grundy | Becky Wright |
| Emma Grundy | Emerald O'Hanrahan |
| Shula Hebden Lloyd | Judy Bennett |
| Alistair Lloyd | Michael Lumsden |
| Jim Lloyd | John Rowe |
| Adam Macy | Andrew Wincott |
| Noluthando Madikane | Mogali Masuku |
| Elizabeth Pargetter | Alison Dowling |
| Freddie Pargetter | Toby Laurence |
| Lily Pargetter | Katie Redford |
| Lynda Snell | Carole Boyd |
| Roy Tucker | Ian Pepperell |
Countryside Insights from The Archers