Main content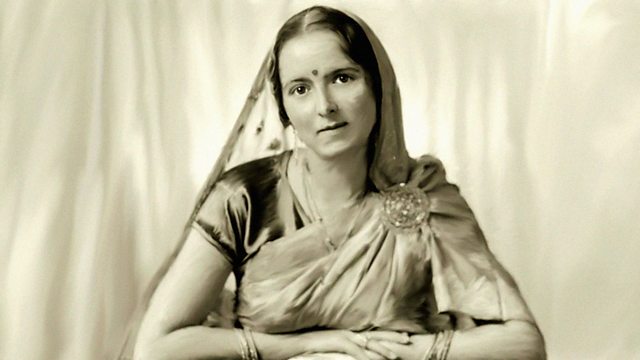 Savitri Devi: From the Aryans to the Alt-right
Maria Margaronis explores the life and legacy of right-wing thinker Savitri Devi.
Savitri Devi-devotee of Hitler, proponent of Hindu nationalism, associate of both the British BNP and the American Nazi party-was a prolific author and energetic member of the international Nazi network after the Second World War. Now, her paeans to the mythical Aryan race and apocalyptic theories of history are circulating once again, revived by European white nationalists and the American alt-right.
Born in France in 1905 to an English mother and Greek-Italian father, Savitri Devi moved to India in the 1930s, took a Hindu name, and married a prominent Brahmin. She believed that India's caste system had preserved the purity of the so-called Aryans, and that Hinduism was a living survival of the pagan religion destroyed in Europe by Judeo-Christianity. In her saffron-edged sari and large swastika earrings, she traveled the country promoting Hindutva, the Hindu nationalist ideology espoused by India's ruling party today. Devastated by the fall of the Third Reich at the end of the Second World War, she entered occupied Germany to distribute Nazi propaganda; convinced that Hitler was an avatar of the Hindu god Vishnu, she spent the rest of her life preparing for his eventual return.
Maria Margaronis travels to India to meet Savitri Devi's nephews and former neighbours and explore the origins of her bizarre theories. Drawing on never-before-broadcast interviews with Savitri Devi herself and conversations with historians and activists, she asks what we can learn from this eccentric figure about today's extreme right movements, their strategies and their appeal.
Produced by Shabnam Grewal
Illustration inspired by photograph Courtesy of the Savitri Devi Archive.
Last on
Broadcast