Main content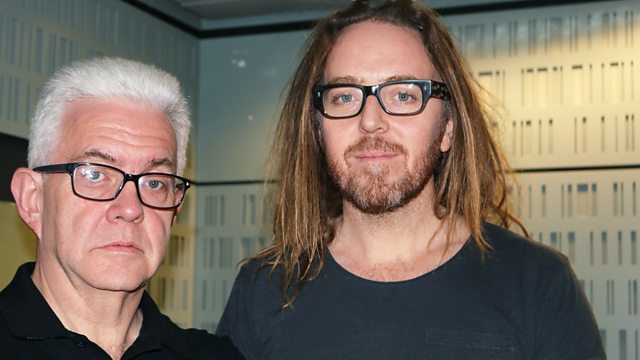 Tim Minchin
Ian McMillan speaks to comedian, author and composer Tim Minchin.
Comedian, songwriter, lyricist and composer Tim Minchin sits down at the piano for a special programme - an extended conversation with Ian McMillan.
Over 45 minutes they discuss the influences on his language, exploring the writing process behind the music and lyrics from his acclaimed musicals (the Tony award winning 'Matilda' and the more recent 'Groundhog Day'), and the pleasure he takes in letting the sounds of word lead his writing in his comic songs. He also talks about publishing his first children's book, 'When I Grow Up' (Scholastic), inspired by the hit song from Matilda, and illustrated by Steve Antony, and explains how pictures can play a similar role to music.
Ian and Tim discuss his fascination with the clash (particularly in satirical songs) of content and form, and 'the balance between dark and light' elements. For Tim, the satisfaction of song-writing is similar to that of solving puzzle, particularly when he plays with the effect of internal rhyme. He also considers the debt he owes to Roald Dahl, whose subversiveness he emulated as a young boy, and he admiration for Kurt Vonnegut's ear for ordinary speech. Ian also asks Tim about his interest in science writing - and his notion that 'science is simply the word we use to describe a method of organising our curiosity'.
Producer: Faith Lawrence.
Last on