Main content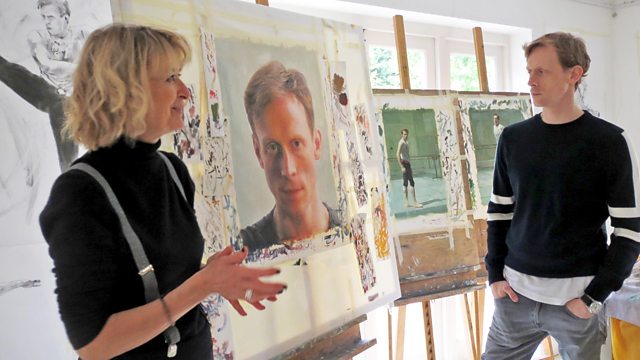 Edward Watson
Artist Fiona Graham-Mackay paints principal of the Royal Ballet, Edward Watson. As we eavesdrop on their sittings, what is revealed goes beyond any ordinary interview.
Follow artist Fiona Graham-Mackay as she paints a portrait of Edward Watson, Principal of the Royal Ballet.
The relationship between an artist and her sitter is unique, a bit like being in the therapist's chair. The painter stripping away the layers to reveal the true likeness of her subject and, in the hush of the studio, conversations meander in unexpected ways.
"It's an adventure - waiting to see what comes out."
While Fiona sketches and paints, we hear about Edward's life as a ballet dancer, overcoming his self-doubt, being an introverted performer, and those lonely moments on stage in front of an audience.
Fiona Graham-Mackay has painted hundreds of portraits, including Prince Michael of Kent, Seamus Heaney and Lord Carrington. In all her sittings she has always been fascinated by the conversations with her subjects and continues to be amazed by how people open up in ways that surprise even themselves as she paints them. What is revealed goes beyond anything you might expect in an ordinary interview.
Producer: Eve Streeter
A Pier production for BBC Radio 4.
Edward reflects on how looking at body shapes is essential to the art of ballet.