Main content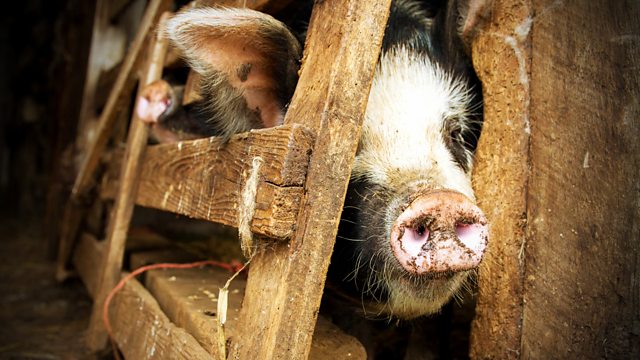 24/10/2017
Matt makes a new enemy, while Noluthando proves to be a bad influence.
Jim meets Adam at Home Farm, and takes the opportunity to canvas on Emma's behalf. They're joined by Joe, who is walking Ruby because Lilian's apparently too sick to leave the house. Joe's keen to tell Jim all about the history of the Tumble Tussock apple. He insists that it's all factually correct, but Jim soon spots signs of Grundy embellishment.
As Freddie and Noluthando share a spliff they hatch a plan to find something a bit stronger. Noluthando's finding Ambridge pretty boring compared to city life, although she doesn't miss her family's nagging. They forage for magic mushrooms around the grounds of Lower Loxley. As they gather their haul, Noluthando starts to feel sick. Freddie tells her to relax and they both descend into giggles.
Adam visits Lilian at the Dower House, and discovers that she's faking her illness in order to guarantee she doesn't see Matt. Adam argues that she should stand up to him rather than hide, but Lilian knows that won't work. Matt is too good at manipulating the spark between them. Adam points out those feelings don't equate to love. Lilian needs to get on with her life, and leave Matt to him.
Countryside Insights from The Archers