Main content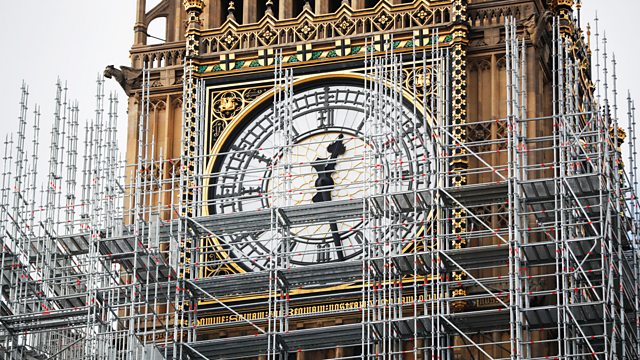 Parliament - A Building Catastrophe?
The Houses of Parliament are in a dangerous state. But MPs and Lords are struggling to decide what to do. Chris Bowlby discovers a story of costly political paralysis.
What does the dangerous state of the Houses of Parliament tell us about our politics? There are increasing fears of a catastrophic fire, asbestos leak or major systems failure in the famed buildings. But after years of warnings, MPs and Lords are still struggling to decide what to do. Some say Parliament must remain active in the buildings while urgent work is done. Others say they must be vacated for renovation - and that this is an opportunity for a complete rethink of how our parliamentary democracy functions.
Chris Bowlby visits the buildings' secret and hazardous corners and talks to key figures in the debate, discovering a story of costly but revealing political paralysis
Producer: Chris Bowlby
Editor: Hugh Levinson.