Main content
Last on
Music Played
James Vincent McMorrow

Cavalier

Animal Collective

Winter's Love

Sufjan Stevens

Holland

Greetings from Michigan: The Salt Lake State.
Helen Adams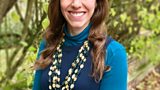 Helen Adams
is a Curator and Engagement Officer at Pitt Rivers Museum, University of Oxford. She has a background in history, anthropology and cultural interpretation. She shows us the Museums collection of amulets from around the world, carried for the hope of some kind of protection.
Daniel Kalder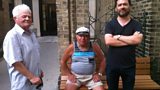 Daniel Kalder (
right) is an author and journalist from Scotland, now based in Austin, Texas, following a ten year stint spent living in the former USSR. He is the author of Lost Cosmonaut, Strange  Telescopes and a trailblazing study of books by dictators, the appropriately titled Dictator Literature, to be published by OneWorld in March 2018. He is also possibly the last man in the United States to still use a flip phone.
Nancy Schwartzman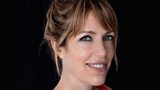 Nancy Schwartzman @fancynancynyc  is  a documentary filmmaker, app developer and activist . She has been developing technological solutions for the public safety for women and marginalized communities for more than a decade, with Safestreets mapping in New York City, and now with Circle of 6.
AnnMarie Walsh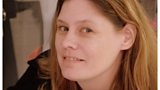 AnnMarie is 46 years old and lives in Chicago. She was homeless for many years after the breakdown of her marriage, and turned to Twitter as a point of connection to the world. She tweets as @padschicago and she has almost 6000 followers.
Broadcast