Main content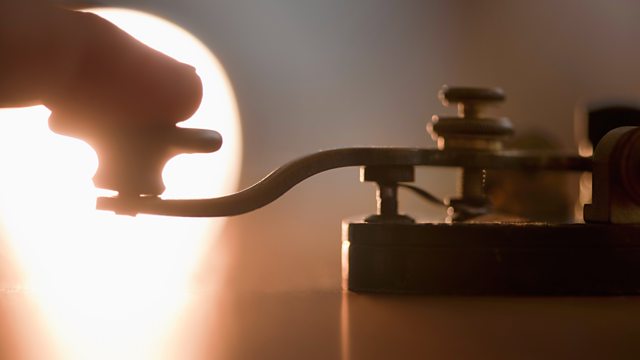 Wired Love
Wired Love, published in 1879, is a story of long-distance love over the telegraph wire - The Victorian internet. Lucy Hawking charts the impact of the book and the technology.
Wired Love: A Romance of Dots and Dashes, published in 1879, was a ground breaking book about a long-distance romance conducted over the telegraph wire - aptly termed The Victorian Internet. Written by the previously unknown Ella Cheever Thayer, Wired Love's Manhattan publisher trumpeted it as "a bright little telegraphic novel" that told "the old, old story - in a new, new way". But Thayer's story was grounded in Victorian reality. Men and women alike worked as telegraph operators, with predictable results. At least one wedding was conducted over the wires and Electrical World magazine even warned of "the dangers of wired love".
Presenter Lucy Hawking looks at how the invention of the telegraph led to social changes in the role of women as well as providing the inspiration for this first on-line romance novel, published over 100 years before the internet. Finding parallels in today's e-mail world she profiles the life of Ella Cheever Thayer, discusses the appeal of the novel and talks to Laura Otis, Britt Peterson and Thomas C Jepson, about the revolutionary technology and the social changes it encouraged.
Presenter: Lucy Hawking
Drama adapted by Danny Westgate
Performers: Samantha Dakin, Tom Bevan and Anna Farnworth.
Sound Design: Nick Romero
Producer: Julian Mayers
A Sweet Talk production for BBC Radio 4
Last on

Broadcasts